DIY Hair Headbands Made with Felt
DIY Hair Headbands Made with Felt
Girl Accessories' DIY Felt Headbands
A cute and easy, girl accessories', diy, hair headband so simple to make.  Here, I show you how to make a cute polka dot bow,  cupcakes, flowers and  roses, all made out of felt for your stretchy elastic headband.  Using felt makes it easy for it to stick to our velcro, also diy headband made in my previous post.  DIY Flower Headbands. The options are really endless when it comes to diy, felt, and headbands.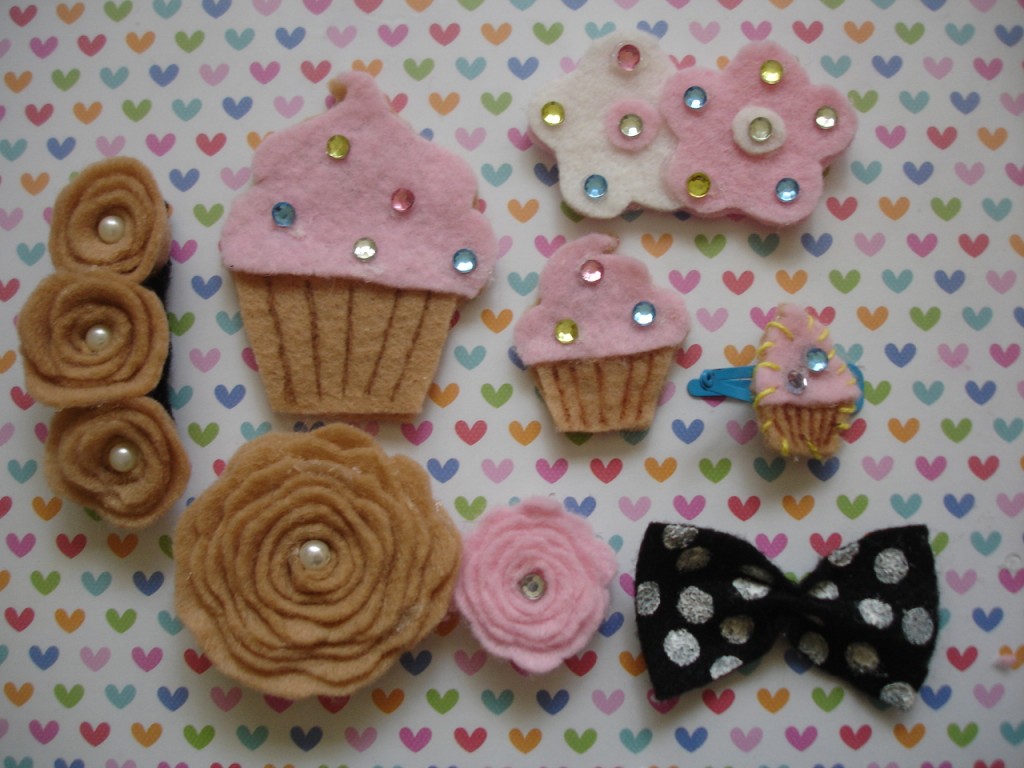 Black with White Polka Bow Headband

Cupcake Headband

Felt Rose headband

Flower Headband

I had fun working with felt.  It's an easy material to use, the texture, the stiffness is perfect for fun and easy, do it yourself hair accessories.   You can glue things to it, such as glitter, rhinestones, or pearls.  You can cut it into whatever shape you want…….It's really up to your imagination how many headband options you can have.  I hope you like this diy, hair headband project.
DIY Hair Headbands Made with Felt Video