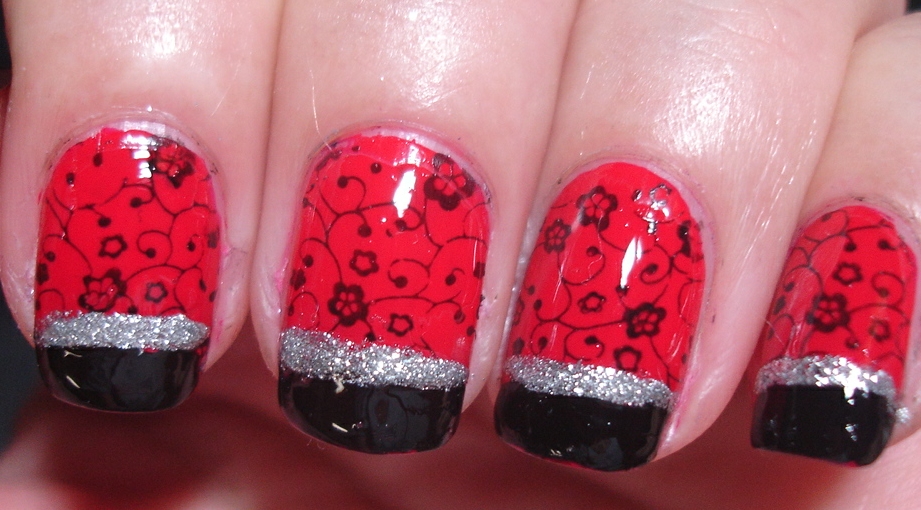 Products used…Wet n Wild Black Creme and Red, Kiss Nail Art Paint Black and Silver Glitter.  The top coat in NYC.  Also used in this look, Konad Stamp Set and Konad Stamp Plate #m73.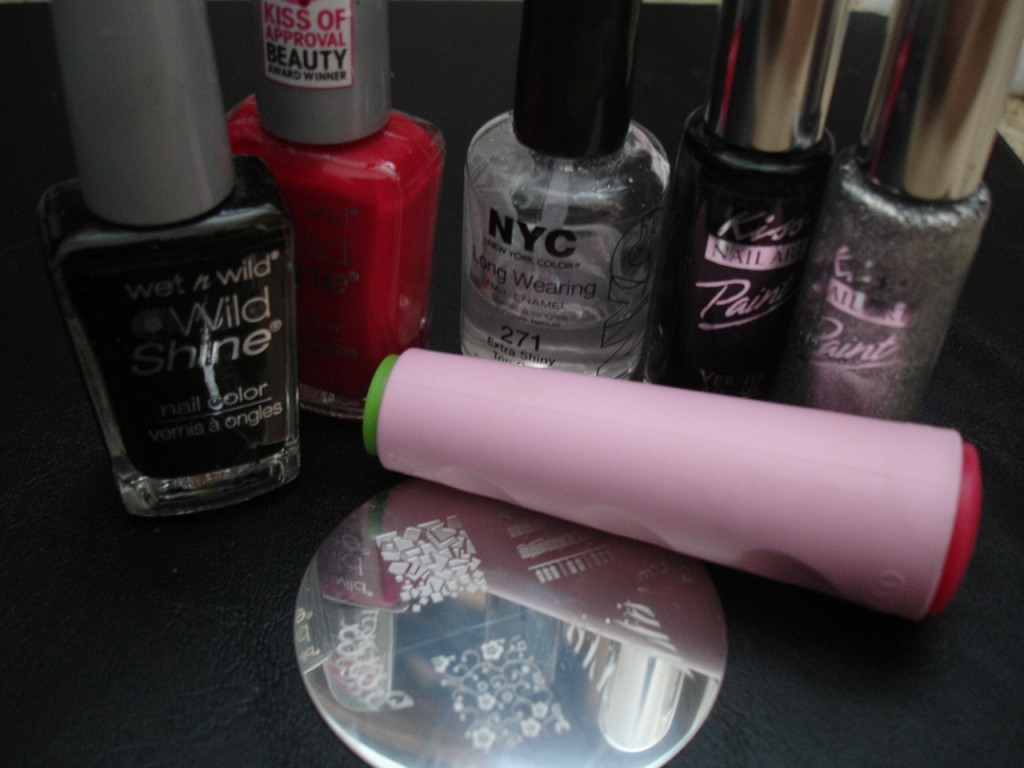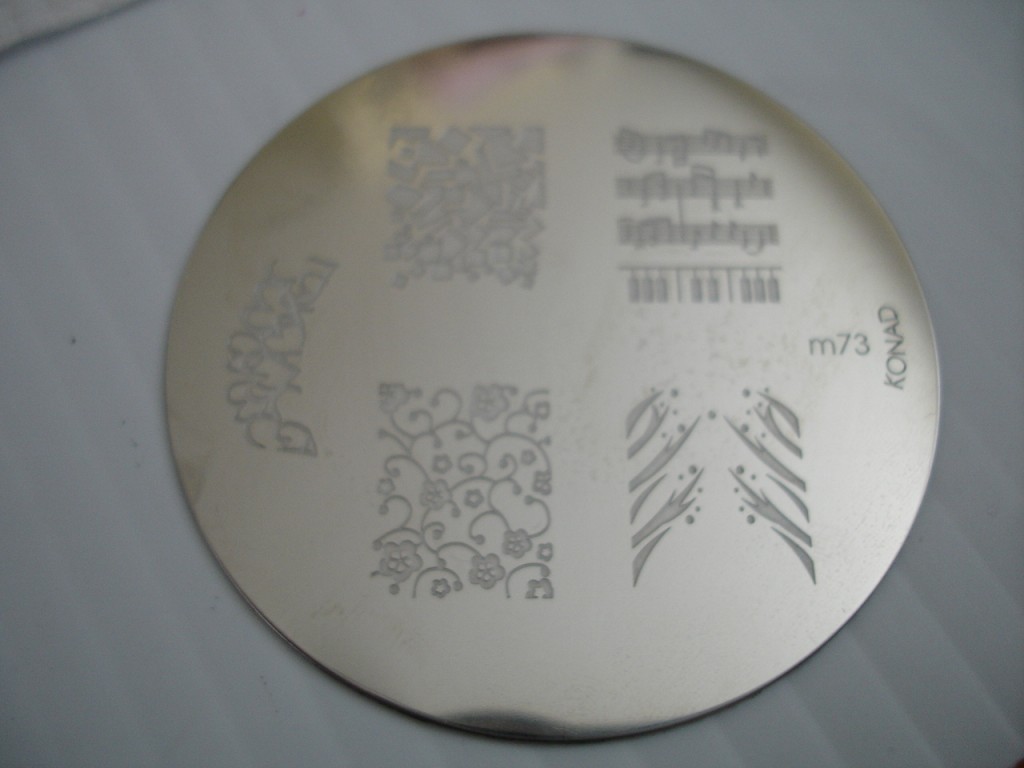 Start with a red base.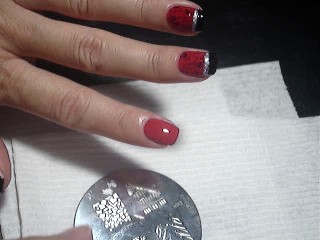 Using black, cover the image on the stamp plate and scrape.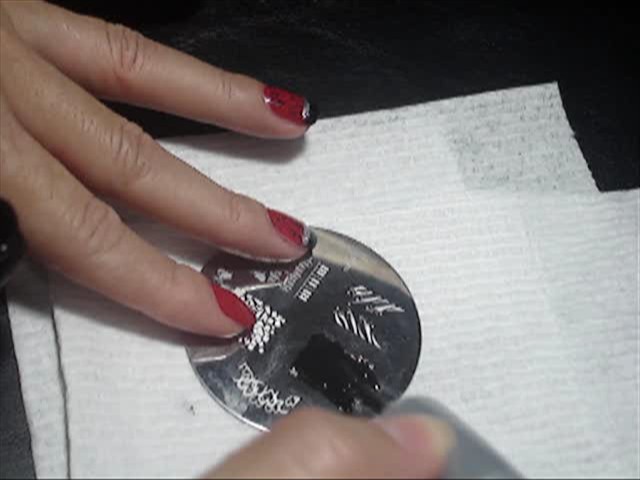 Then Stamp with the stamper.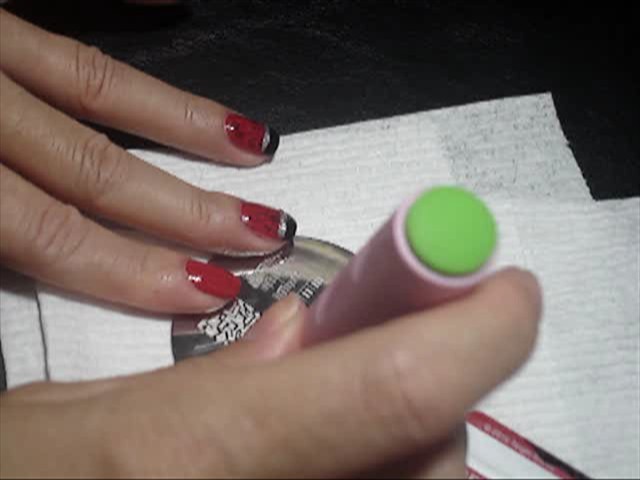 Check to see if image tranferred to stamp.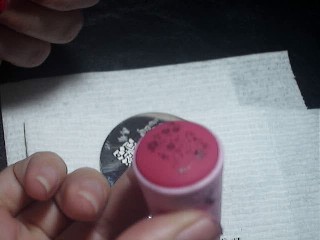 And tranfer image to nail.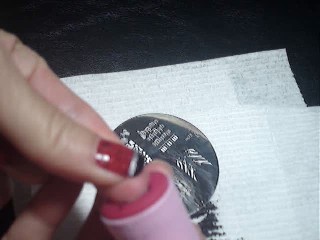 Apply black on tips of nail for a french manicure look.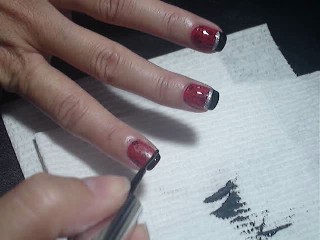 Then add the silver glitter as the line between red and black.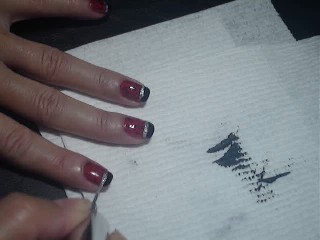 Always apply top coat for the shine!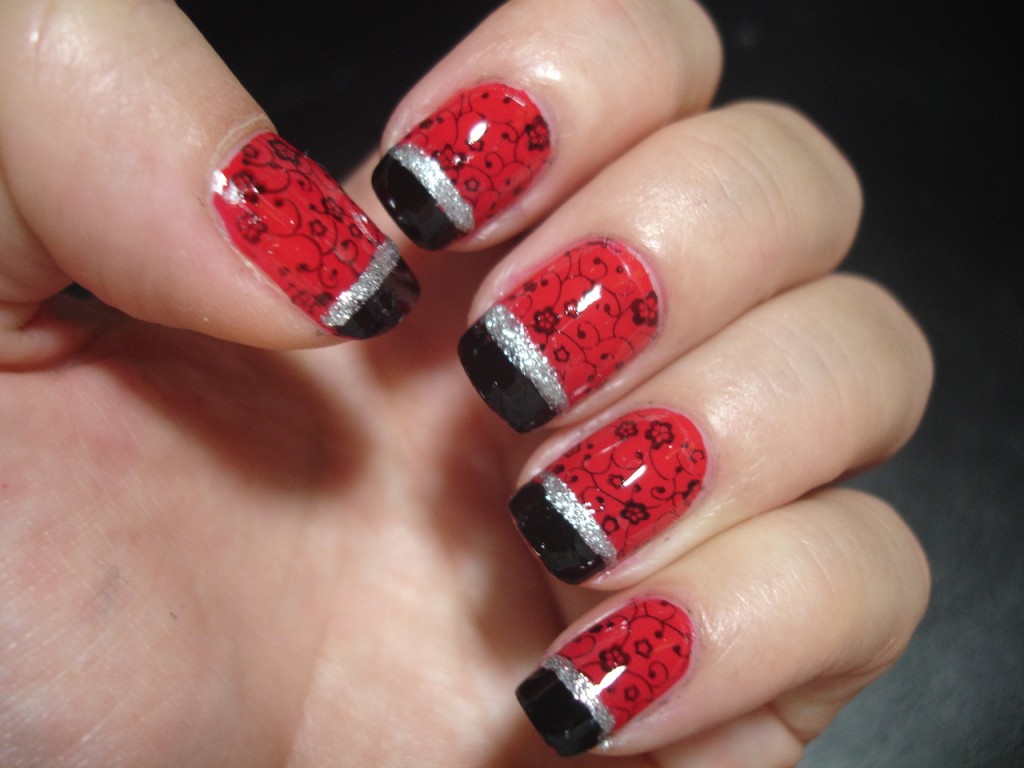 Red & Black Floral Nail Video