Nail Pearl Manicure Tutorial
The Nail Pearls Manicure kit helped me create this professional looking manicure and it was so fun and easy!  The process takes literally 4 really simple steps, which includes polish, pour pearls, pat pearls, and let dry for 20 minutes. No top coat is required.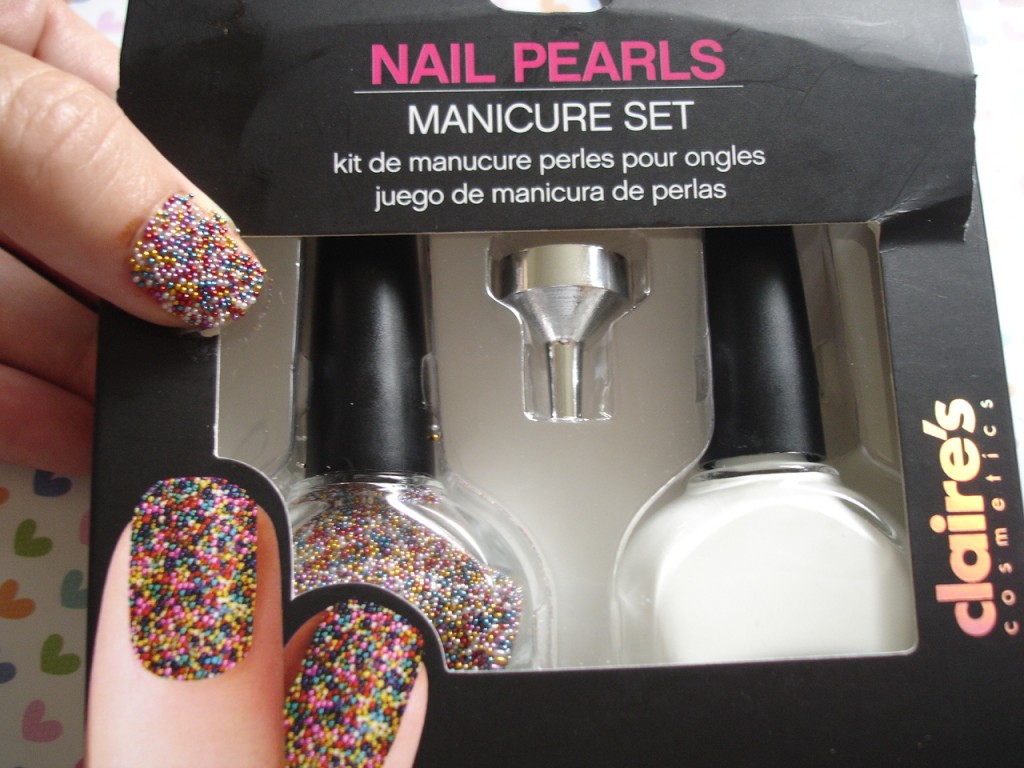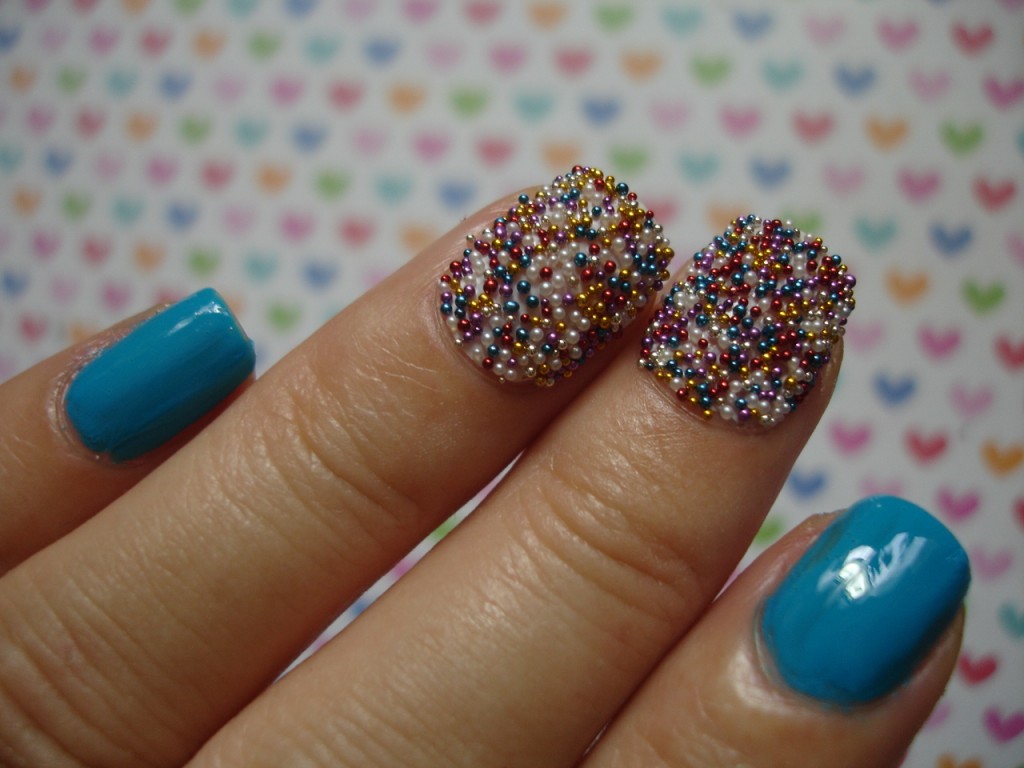 I really had fun doing this nail pearls manicure,  it was very simple, came with easy to follow directions and the outcome was very professional looking.
In my opinion though I do think this kind of manicure is suited more for a special occasion manicure, where you want to look fab for a special night out, etc.  I am not so sure about durability, how long it lasts and how well it will look after washing a load of dishes. (sorry, I had to share…. my not so glamoruous life)
I do think it's so pretty and can't wait to see what other colors it comes in.
Nail Pearl Manicure Video