E.L.F. Nail Polish in Mint Cream
Continuing on the E.L.F. theme, I had to try their nail polish.  So far I love E.L.F. Products! And the nail polish has not failed me, they're great!  Here is a E.L.F.  nail polish in Mint Cream.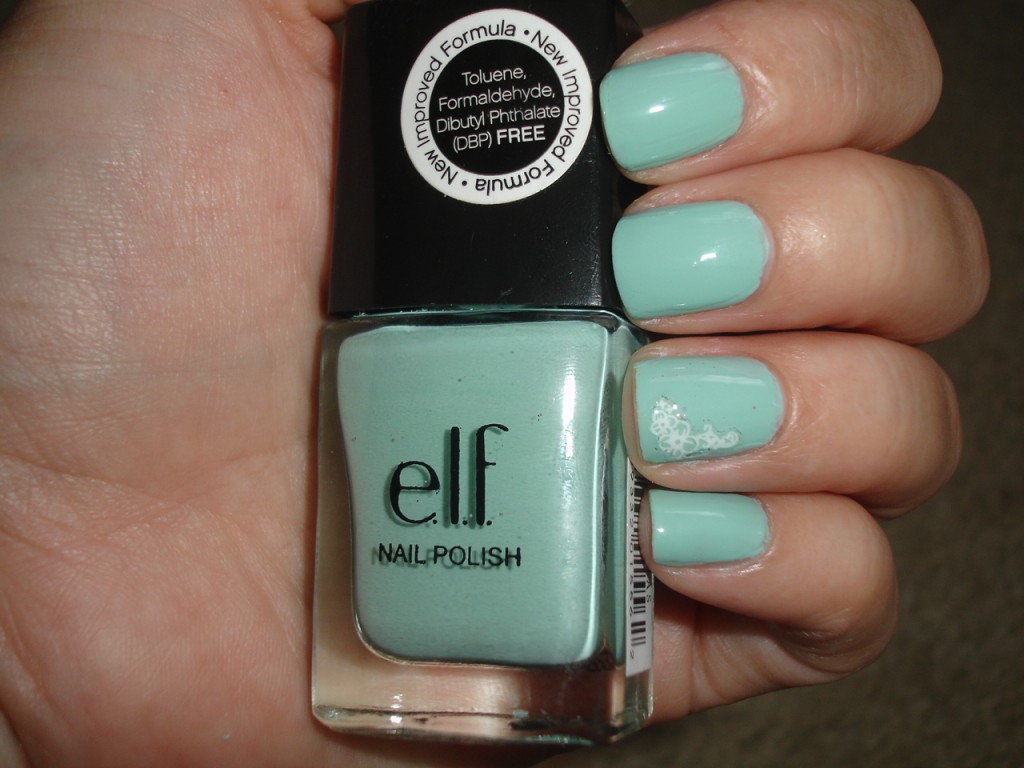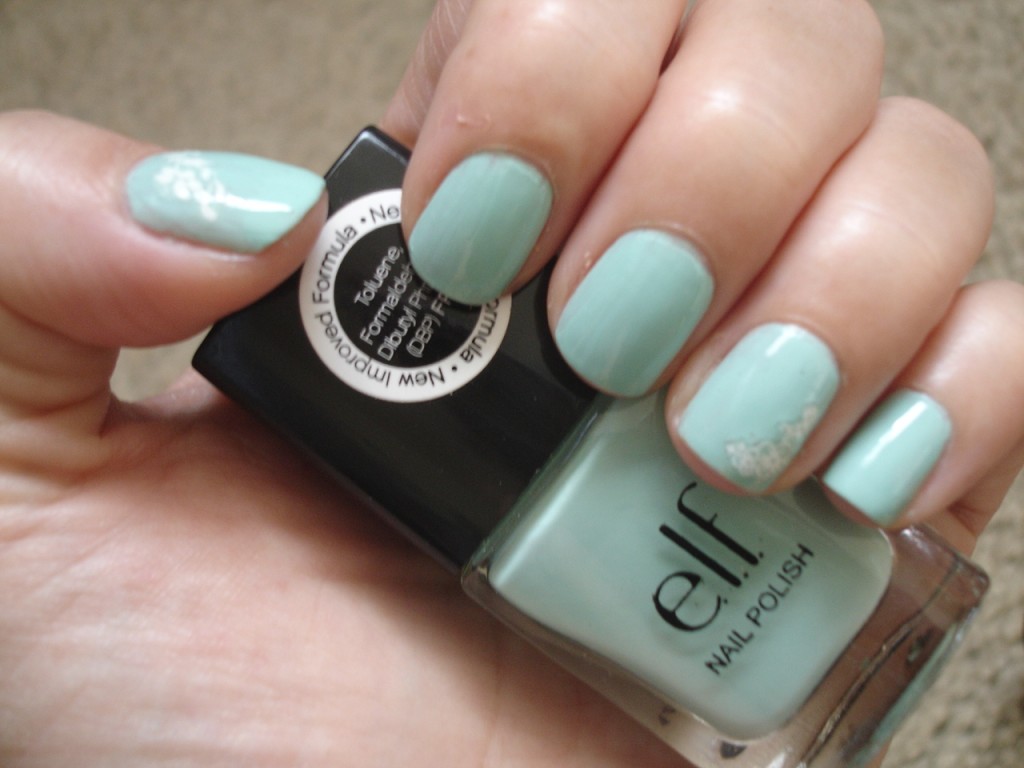 Using Kiss Nail Art Stickers on accent nails, thumb and ring finger.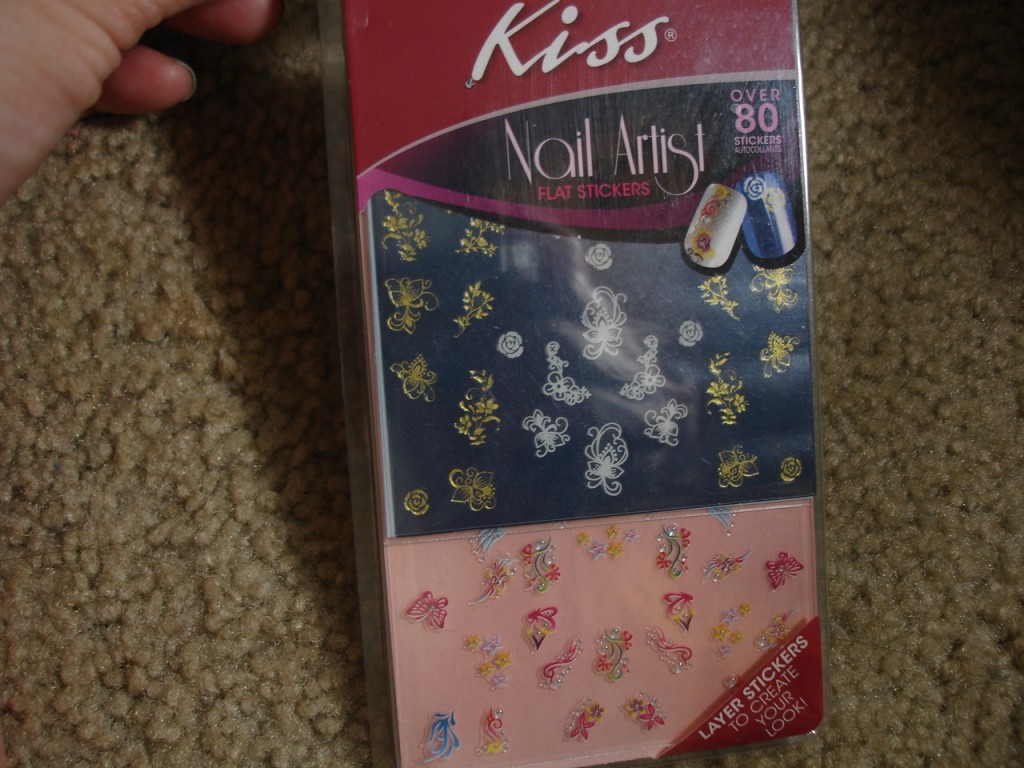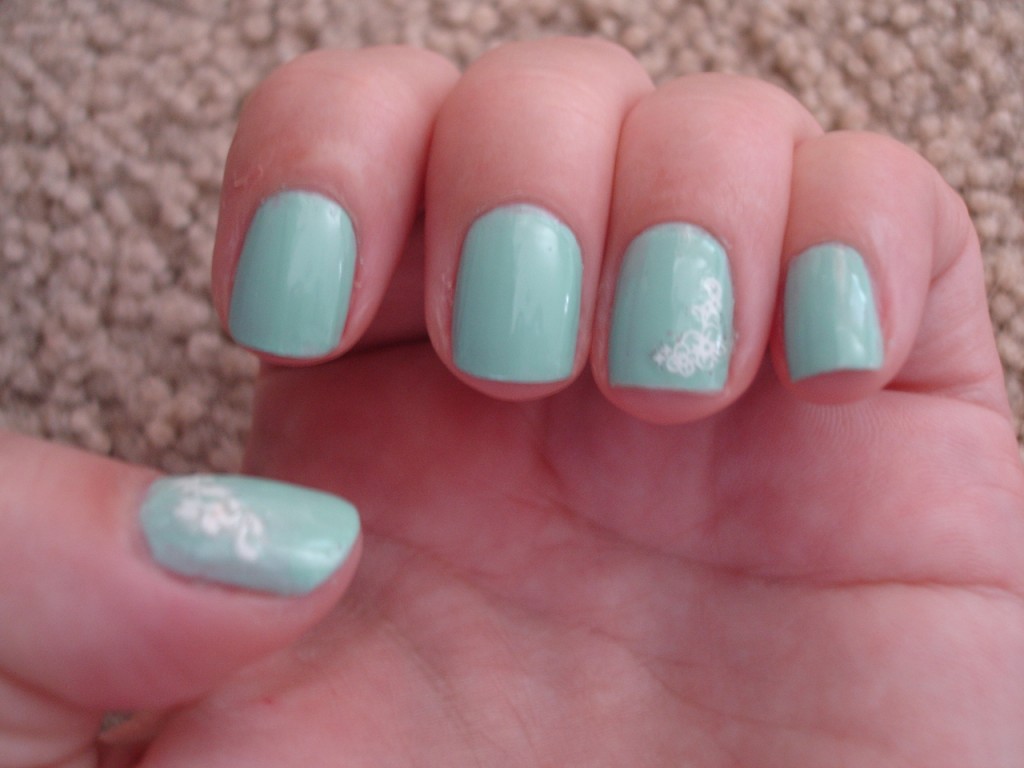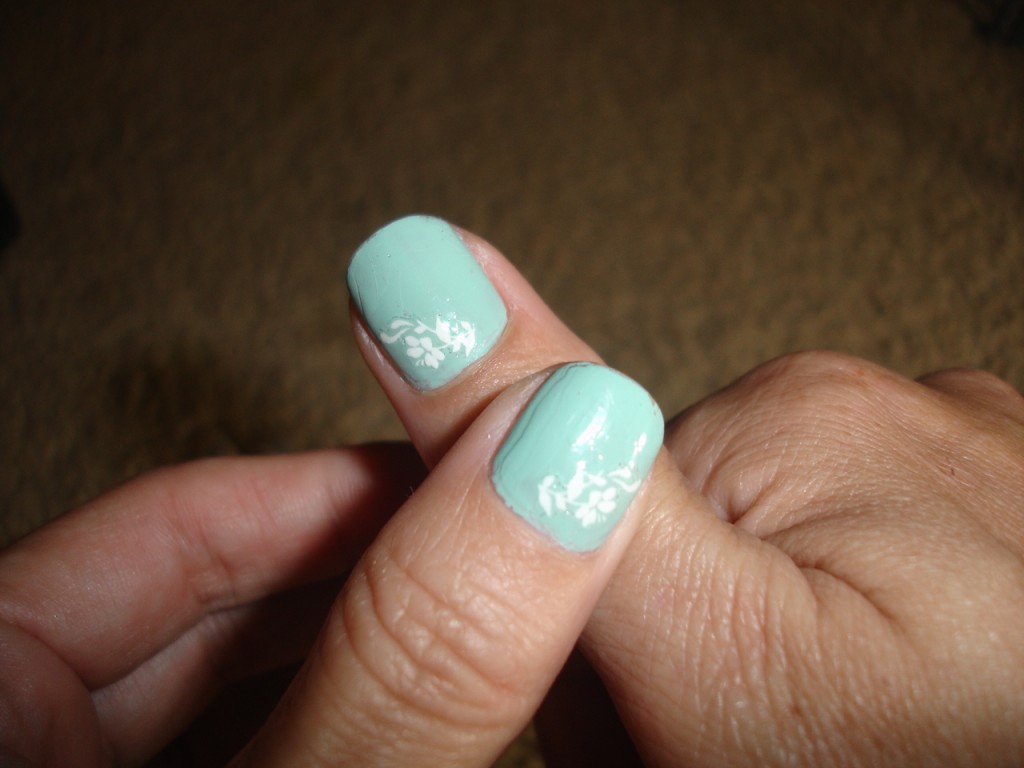 Nail Art Using E.L.F. Mint Cream
This color, mint cream, made me think of my daughter's favorite ice cream flavor…..chocolate chip, mint ice cream. So I was just playing around with this look and did this just for fun for her!!!