Goody Spin Pins Review
Goody Spin Pins Review
The Goody Spin Pins are great.  I have thick hair, where I can never put up my hair without it falling within one hour.  I thin out my hair if you see it in the video below.  I would have to use about 20 bobbi pins , a hair net , and a scrunchie just to keep it secure.
These Goody Spin Pins held my hair in place and kept my hair in a nice bun all day, which was so amazing to me.  And It took only two of these pins which is what comes in the box, just two pins.  They were so easy to use, just spin it clockwise into your bun one on the top and one on the bottom.  To take the pins out, you just spin it in the opposite way you put them in.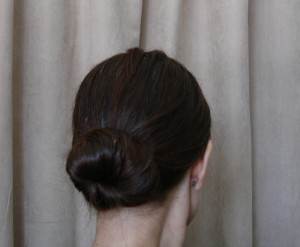 I was so happy I could finally make a bun in my hair and it would stay the whole day.  It definitely does the job and it does it quite well. The one drawback on this product would be that it does not work with all hair types like fine, straight hair and it's a pain to get these pins out.