How to Make a Scarf into a Vest
How to Make a Scarf into a Vest
Here's how to make a vest, using a scarf.  I am using a scarf that is 26 inches by 66 inches.  I especially like using a scarf that has a fringe.
First, fold scarf in half.   Using these two corners….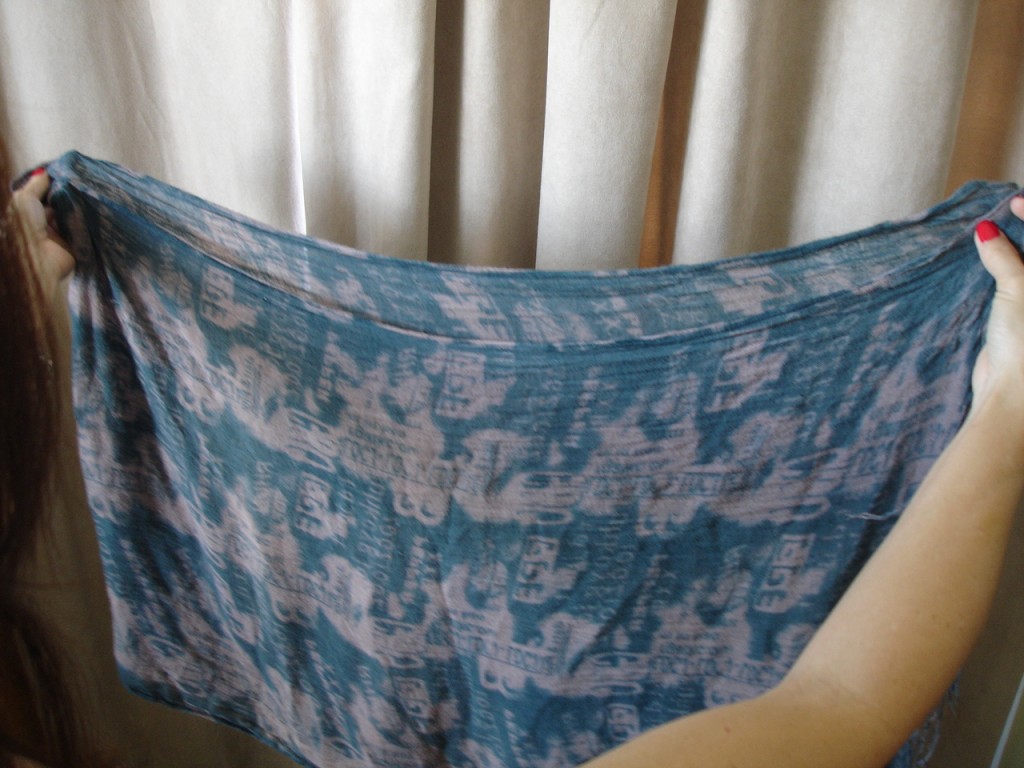 … tie them together.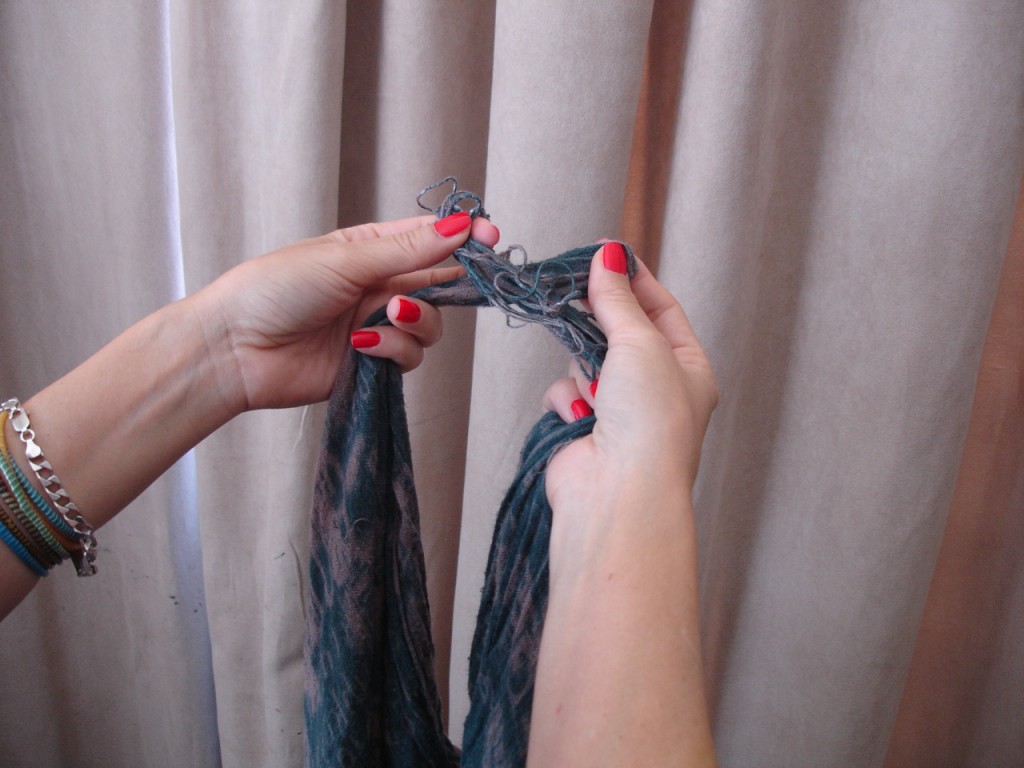 …making a knot.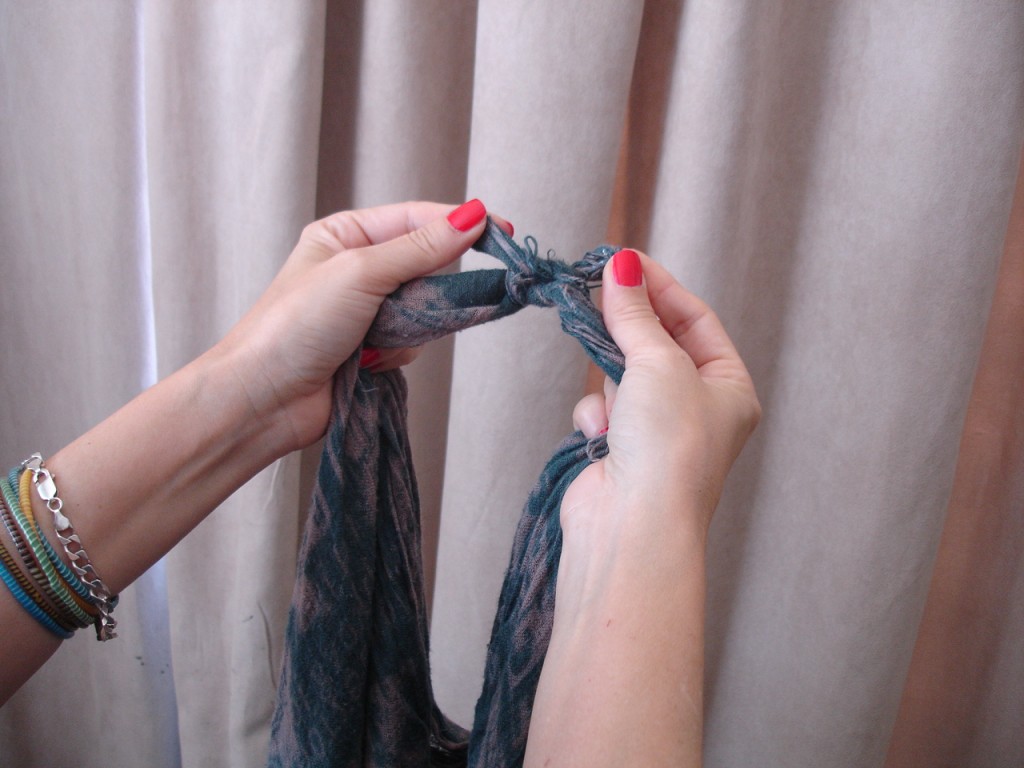 Open up scarf like so, this will be the back of the vest.  The two holes is where your arms go through.
Back of the vest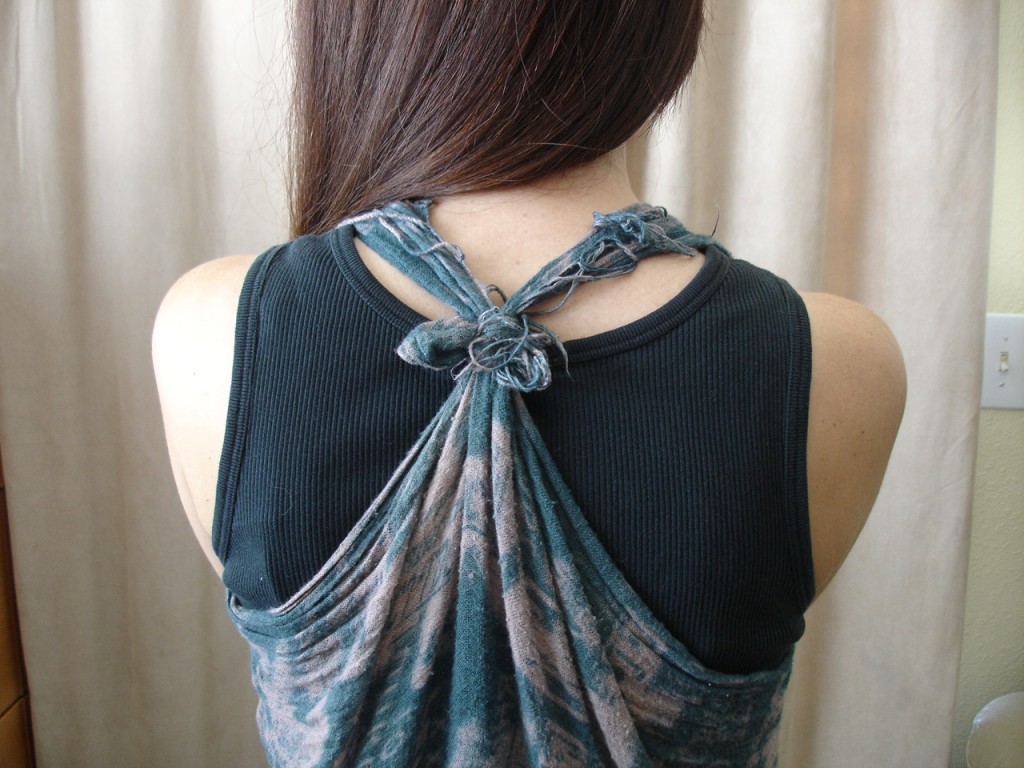 Front of vest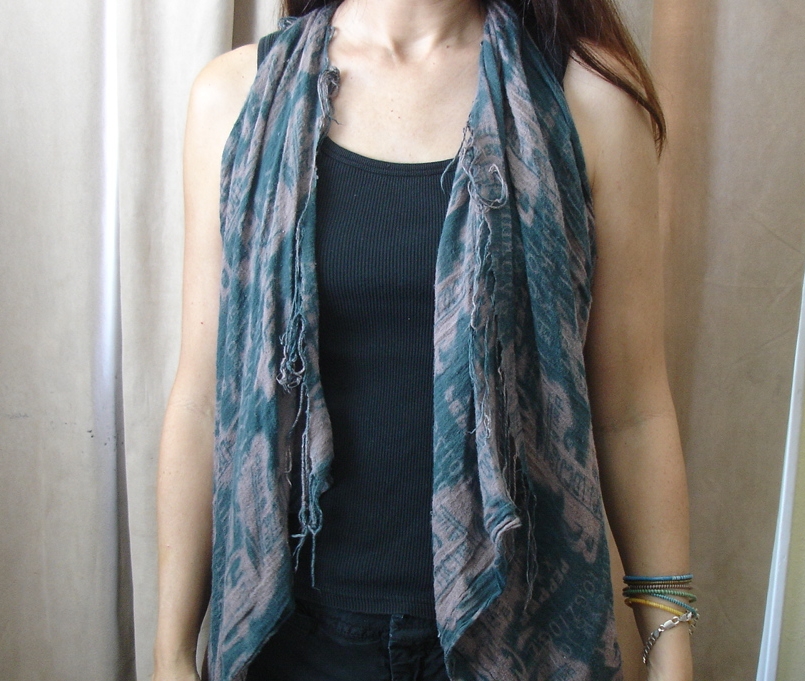 How to Make a Scarf into a Vest Video