Jordana Nail Polish in Tangy
Nail Look of The Day… Jordana Tangy
It's a really pretty orange-y color.  Since corals and oranges are all the rage this season.  I thought I'd try it too.  I never thought I would like it, but I do! Love it!  I think finding the right orange is hard, I think this is a good one…a real true to orange color.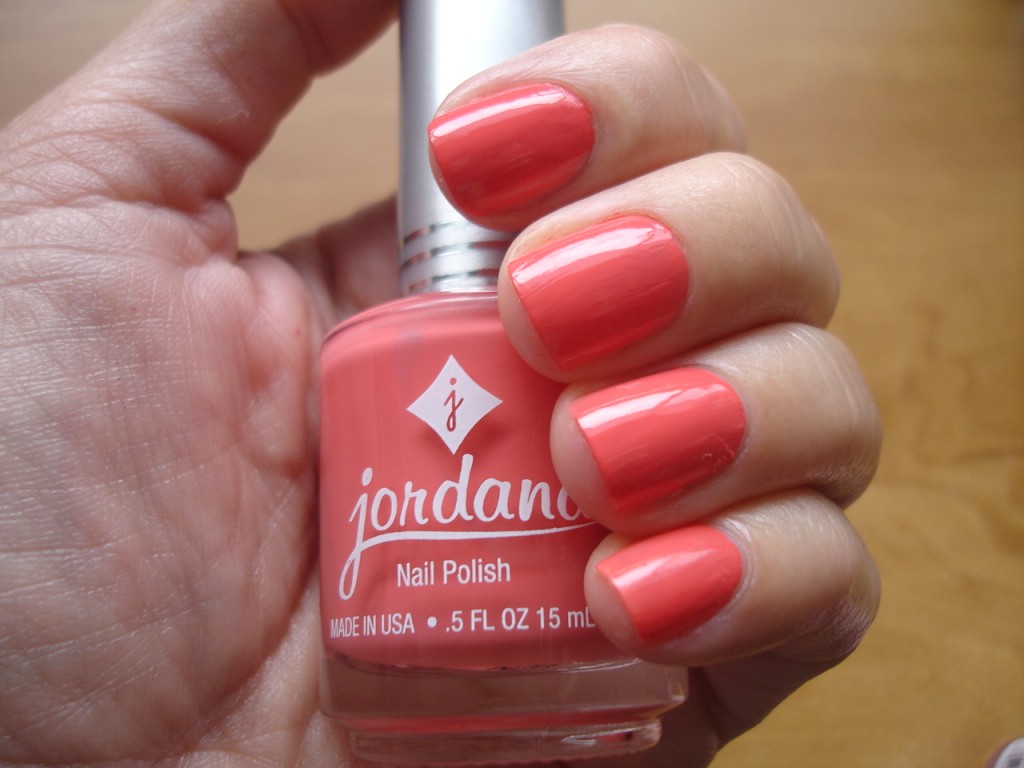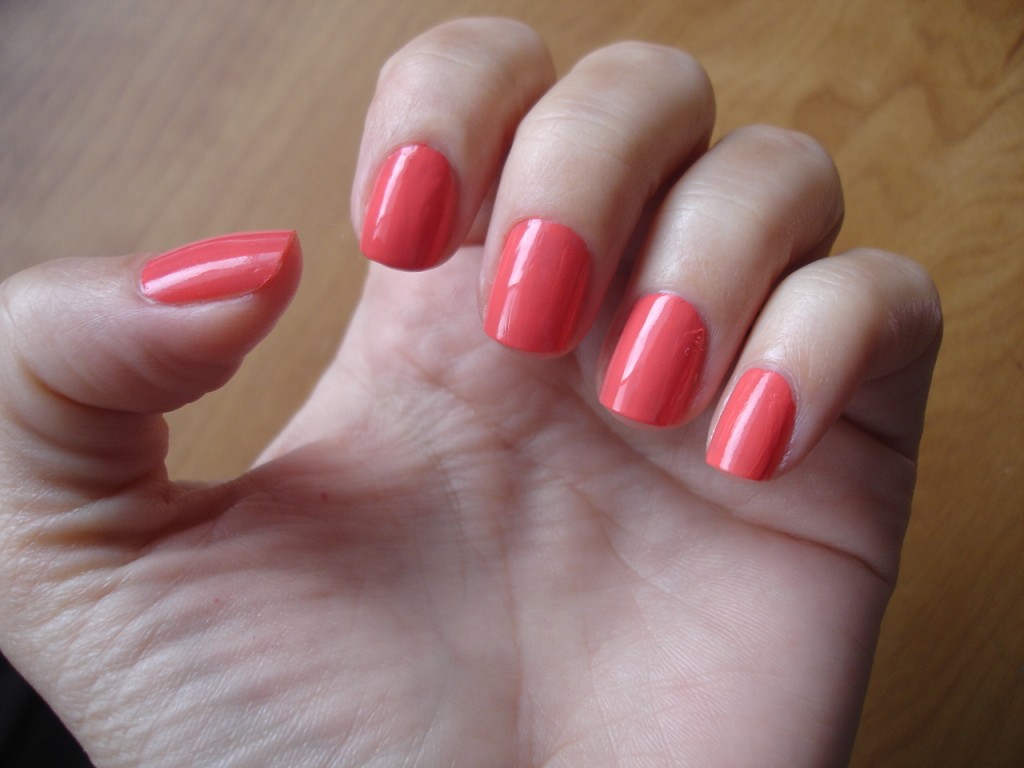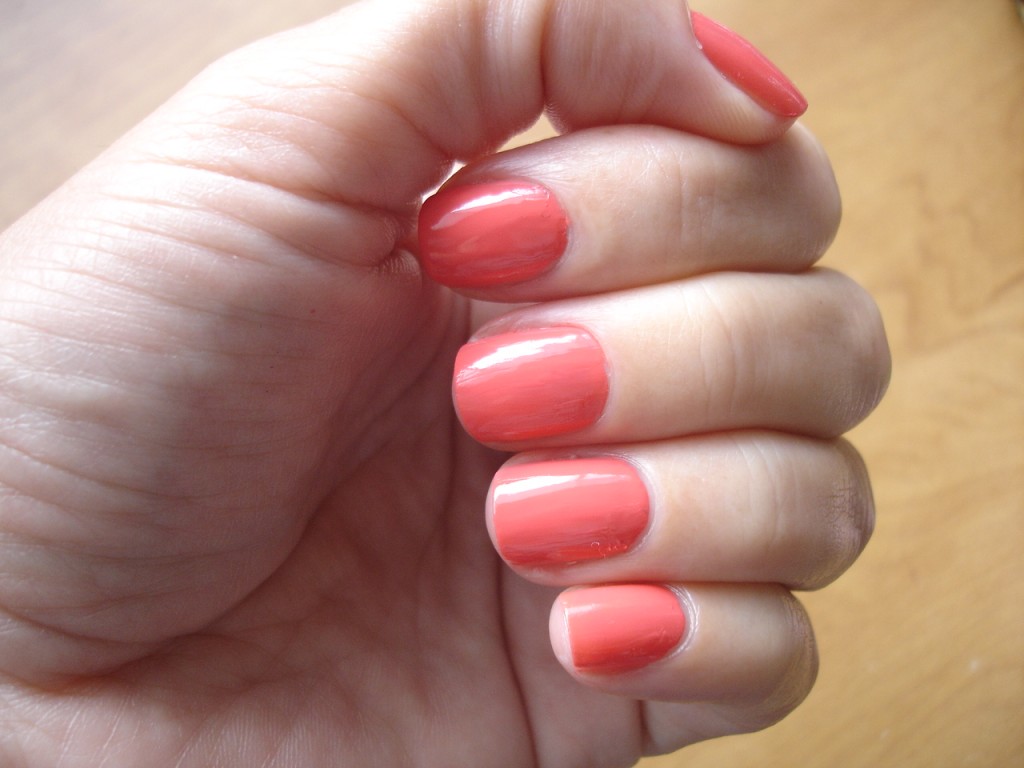 Nail Art Using…Jordana in Tangy
This polish has pretty good staying power for a cheaper brand.  This is after a couple days, so I decided to add to it..some daisies!  So I had fun adding a few flowers, here and there…creating two looks for this week.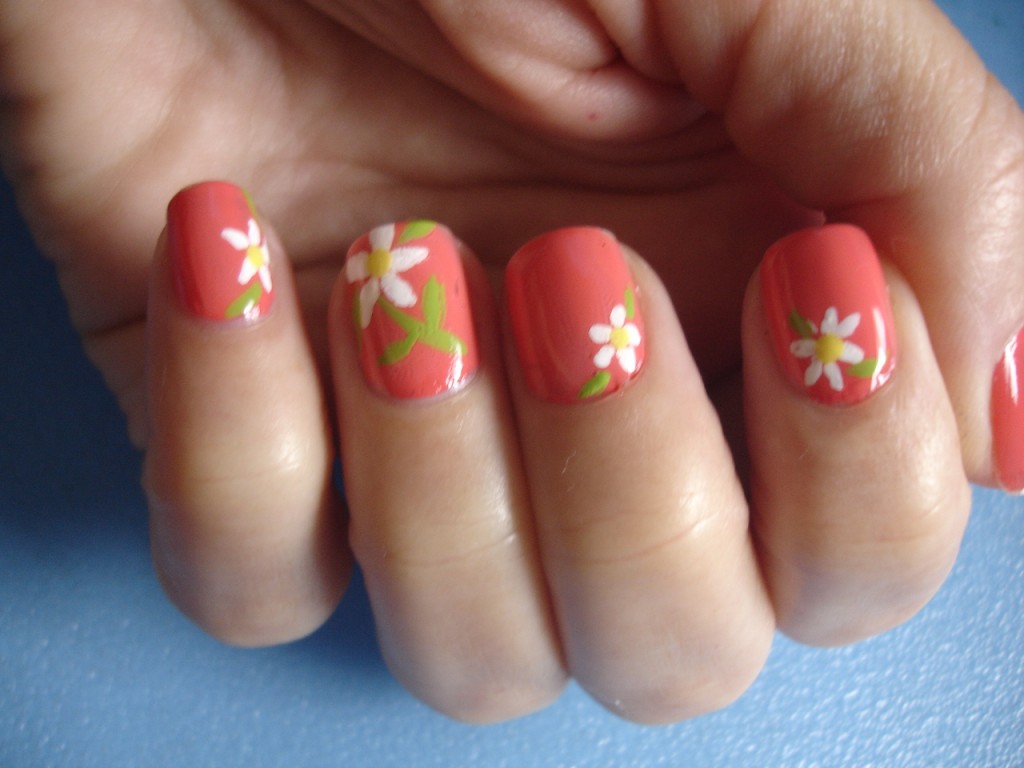 Here are the added colors I used…Sally Hansen Hard as Nails in Limestone, Kiss Nail Art Paint in White, and Sally Hansen Hard as Nails Xtreme Wear in Mellow Yellow.