Estee Lauder Double Wear Stay in Place Makeup Review
Estee Lauder Double Wear Stay in Place Makeup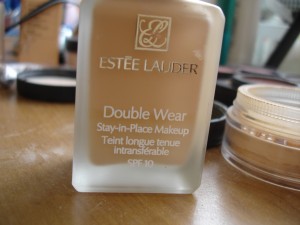 Estee Lauder Double Wear Stay in Place Makeup is my favorite foundation that I love and have used for years.  BUT, still I look and try, and look and try some more. I DO love my foundation so you might ask….then why don't I just stop looking.  The reason is…..the color, it is a bit light for me AND in pictures I can and have looked ghostly.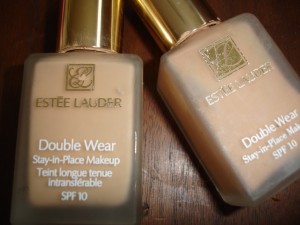 Especially in the summer, I really feel uncomfortable with the color.  Believe me, I've tried the next color darker which is tawny, and it's too big of a jump and way too dark.  So, I got desperate, bought it anyway and tried mixing the two colors but that got a bit too much of a bother to do.  Anyway, this foundation, the Estee Lauder Double Wear Stay in Place Makeup in the color SAND,  I absolutely adore, with that one exception.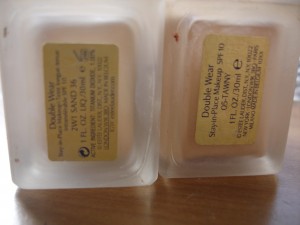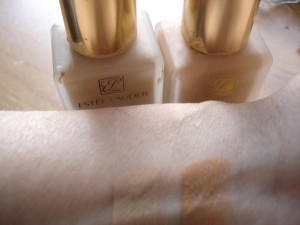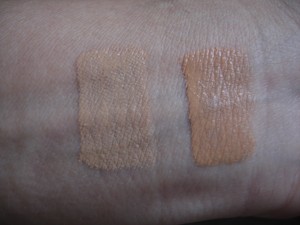 The reason why I love Estee Lauder Double Wear Stay in Place Makeup so much is because it has great coverage, without any heaviness, it goes on very light with a matte finish which is really nice.  I am one that does not like to do touch-ups, who has the time, so at the end of the day when I look in the mirror, I get a nice surprise and I still look great.  Before this foundation , it would be OMG, I went around like this!! The longevity is the best I've seen.  The color has a nice amount of yellow in it, where it brightens your face.  If you can find the right color to  match your skin, this foundation would be the bomb for you!
So this is what I do with this foundation and make it  work for me.  I use this foundation as a concealer/spot coverage, concentrating on areas around my eyes, darker areas or redness around my nose and lips.  This foundation is great for this because of it's, stay in place, long-wearing quality.  Then the rest of my face, if I feel my skin needs it,  I use a second foundation thats a darker color with a lighter coverage to complete my whole face. This is where my trials and experimenting comes in.  I haven't found one foundation that I like.  This is my dilemma…
This will explain why I review so many foundations and have one favorite that I do really love and fall back to.  So I do have my good ol' faithful, but am still searching for another one to love and adore that works for my whole face.  I need one that fits all of my needs.
My most ideal foundation would be one that stays in place(longlasting), the right color, and a foundation that has the option of going from light coverage and can build to heavy, when I need it, and doesn't break me out.
So, I will continue to review the foundations that I come across in my journey.  I feel that foundation is  the number one single most important product that is used in your makeup routine.  That's why I keep searching…So, until then I will use my Estee Lauder Double Wear Stay in Place Makeup in the color SAND.  Who knows if I will EVER be able to replace my Estee Lauder Double Wear Stay in Place Makeup.
Find Girl Accessories Online….
Find more Info on Makeup and Makeup Accessories……