Nails of the Day : Half Moon Nails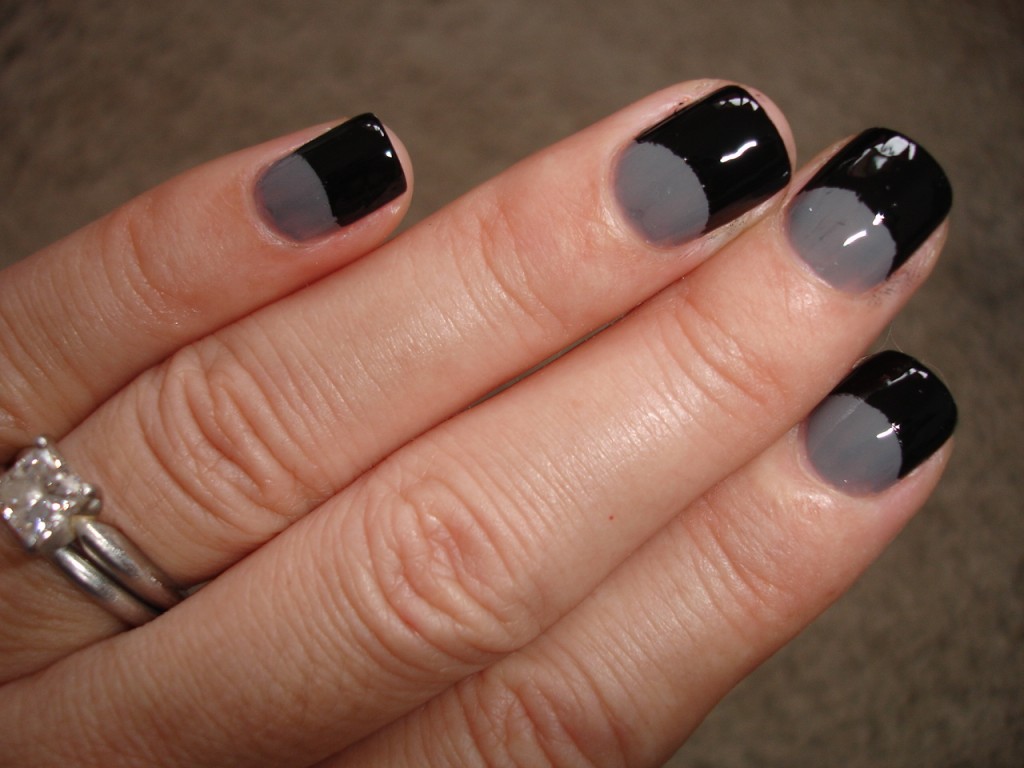 The materials that you will need….
Base Nail Color(color of the half moon)
Top Nail Color
Hole Reinforcement Stickers(found in the stationary aisle in any drugstore)
Steps to do a Half Moon Manicure….
1.  Apply your base color, the color you want as the half moon.   Here I used a gray color called "Kiss me Here" from PURE ICE.  Let dry.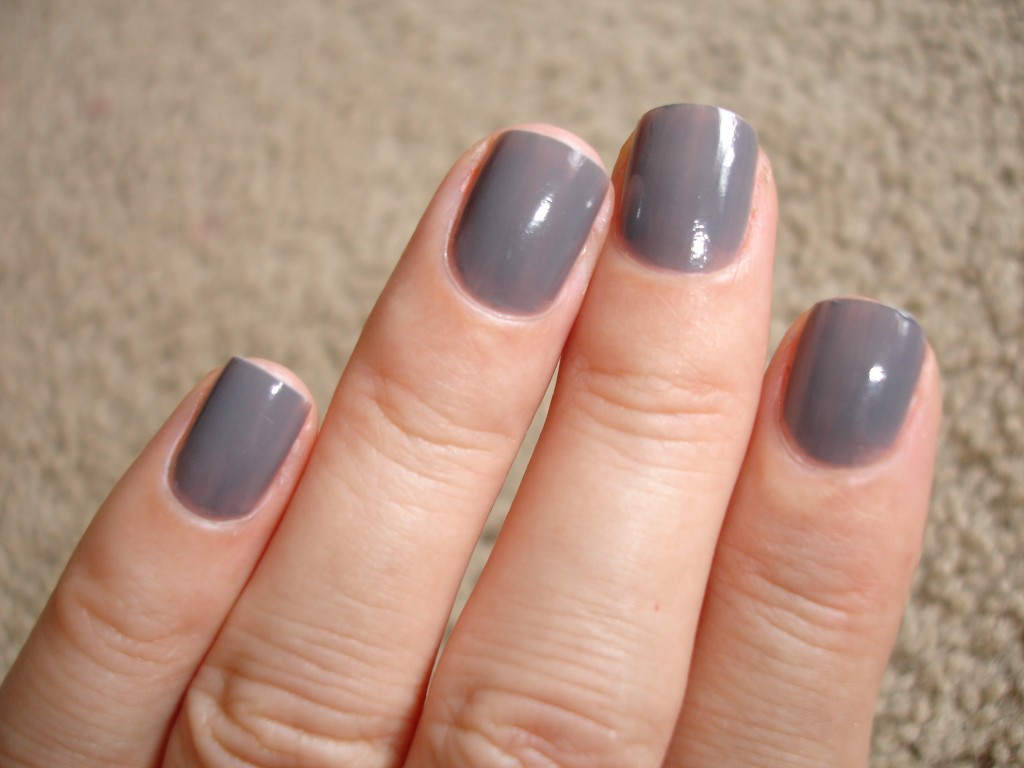 2.  Apply your binder paper hole reinforcement stickers and secure all edges(making sure edges are securely down).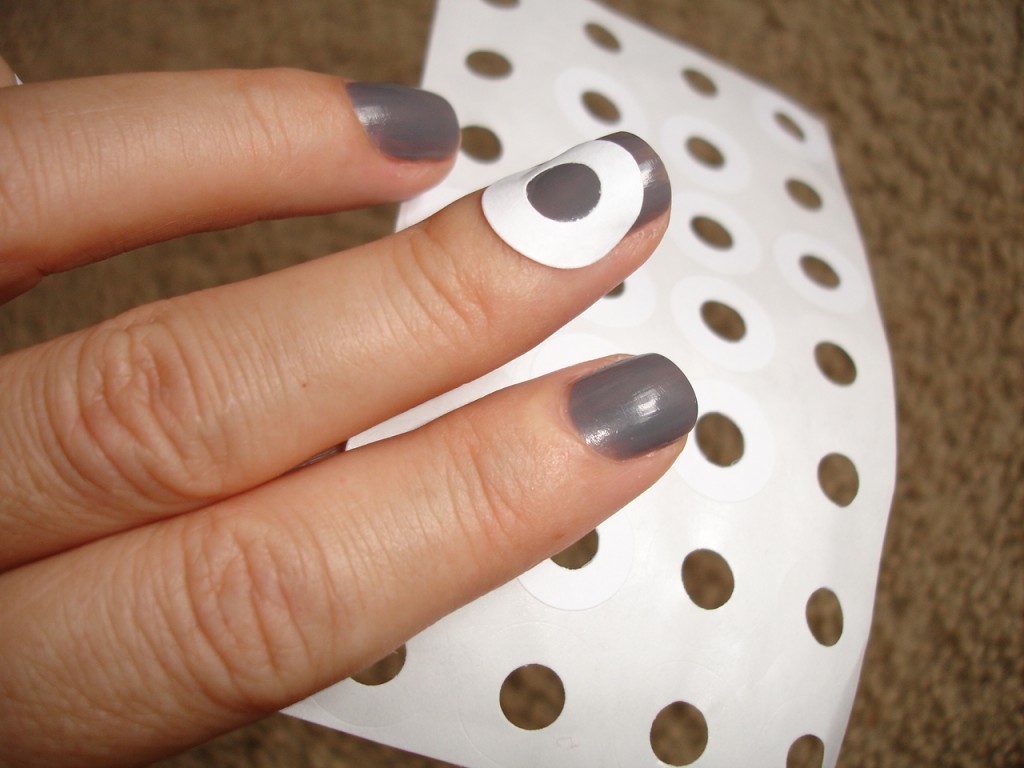 3.  Paint the second nail color and let dry.  Here I used a black color called "Ebony hates Chris" by Wet 'n'Wild.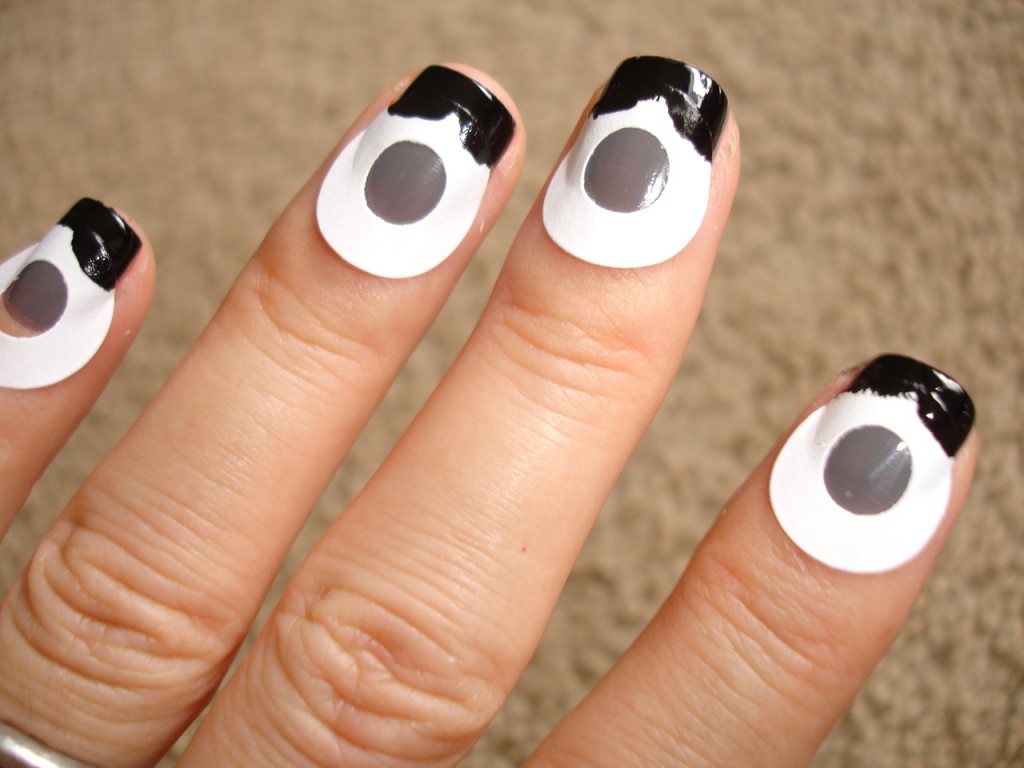 4.  Peel carefully the hole reinforcement stickers creating the moon shape.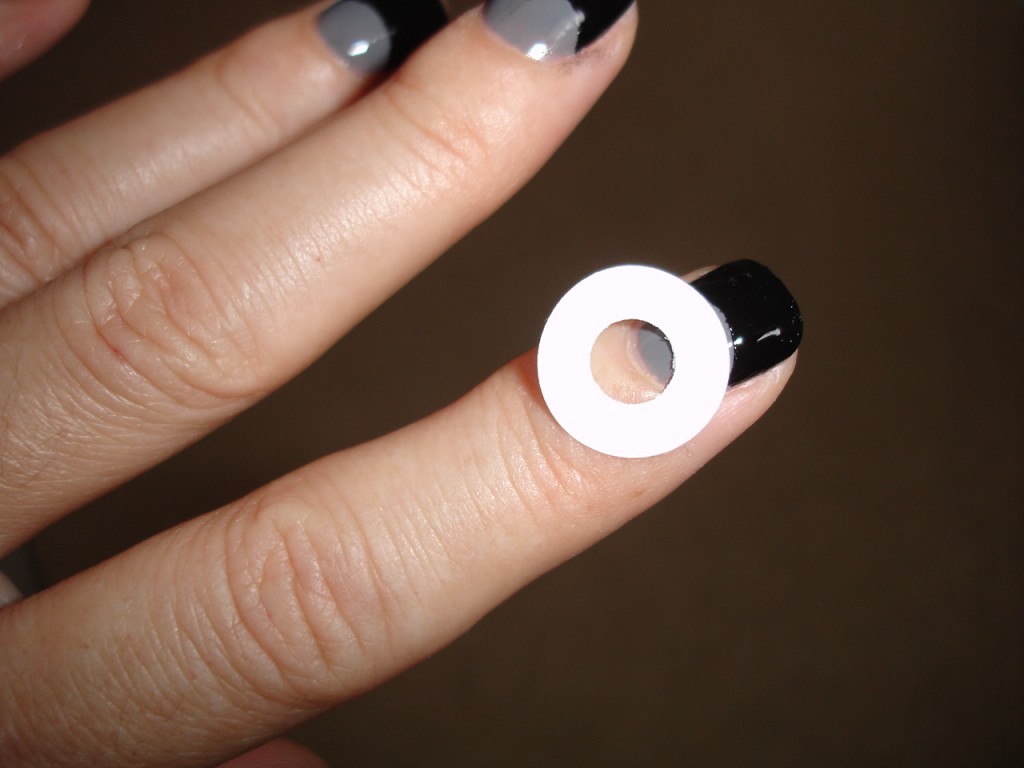 5.  Do a top coat to finish.
Here's an alternate look with the same concept………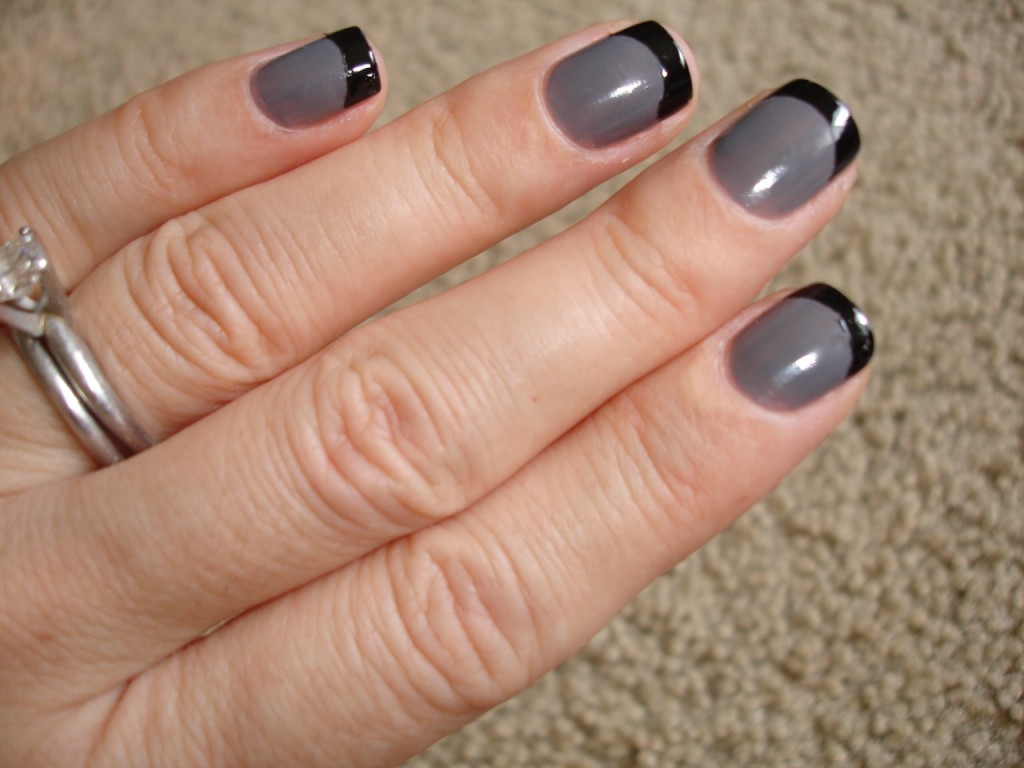 Which one do you prefer?
Half Moon Manicure Video