How to Shape Your Eyebrows
Creating the Perfect Eyebrows takes Grooming and Shaping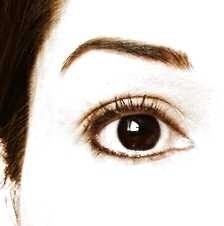 Grooming (tweezing & trimming)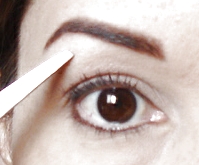 1.  Tweeze stray eyebrow hair and get all those strands of hair that are hanging out between your brows, above your nose and  under the brows outside of the eyebrow shape that you want.
Determining the start and the end of your eyebrow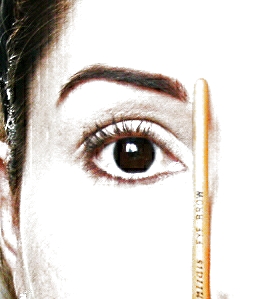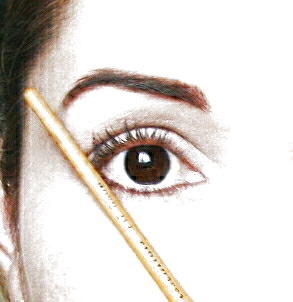 To determine the start of your eyebrow,  using your eyebrow brush hold it on the side of your nose straight up to the beginning of your brow.  Where the brush sits is where your brows should start.  The beginning of the brows should line up with the inside of the eye.
To determine the end of your eyebrow(the tail),  using your eyebrow brush hold it at an angle from the side of the nose to the corner side of the eye.  That is where the brow or tail should end.

Finding your eyebrow arch
Following your natural hair growth pattern, look for your arch, it should be  3/4 of the way out on the outer side of your brow. The hair on the top part of your brow determines your arch, that is why you should not tweeze above the brows.  Once you found your arch, tweeze under the arch area,  making the brow go up at that point and then back down at the tail of your brow.
Never tweeze hair above the brows UNLESS you are positive you know what you are doing.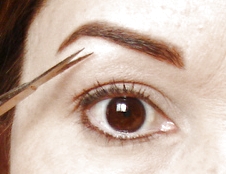 2.  Trimming with a little scissors, trim extra long hair that are way out of line, while still keeping the shape you want. (you can also thin out brows if they are extra thick)
At this point , you should now start to see the shape of your brow.  Trim and Tweeze any hair that is out of this shape.  Now we can begin to shape the eyebrow.
Shaping (filling in & blending)
 
1.  Filling-in the brows is where makeup comes in.  Brow makeup includes eyeshadow color and, or eye pencils.
Using an eyeshadow color on your brows just to fill in is the best and most natural way to go. Just pick up color on your eyebrow brush and fill in area as needed, then brush through to blend.
When using an eye pencil, color in  with light strokes then blending it  with your clean mascara wand.  The eyeshadow powder can be applied over this to set it in.   If you have bare areas, you need to fill them in using an eye pencil.  An eyeshadow powder will not adhere to the skin and will not stay all day unless there is hair to hold the color.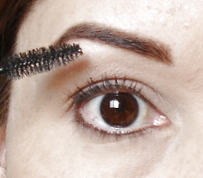 2.  Blending is last, I take my clean mascara wand or any old toothbrush and comb through brows blending color to create a more natural look!
To see more info on eyebrow shaping tools  go to my  "Eyebrow Shaping Tools" page.
Eyebrow Colors
Choosing the right color makeup for your brows you always try to match as close as possible to your natural brow hair color. (colors go for pencils as well)  These are just colors that I've tried.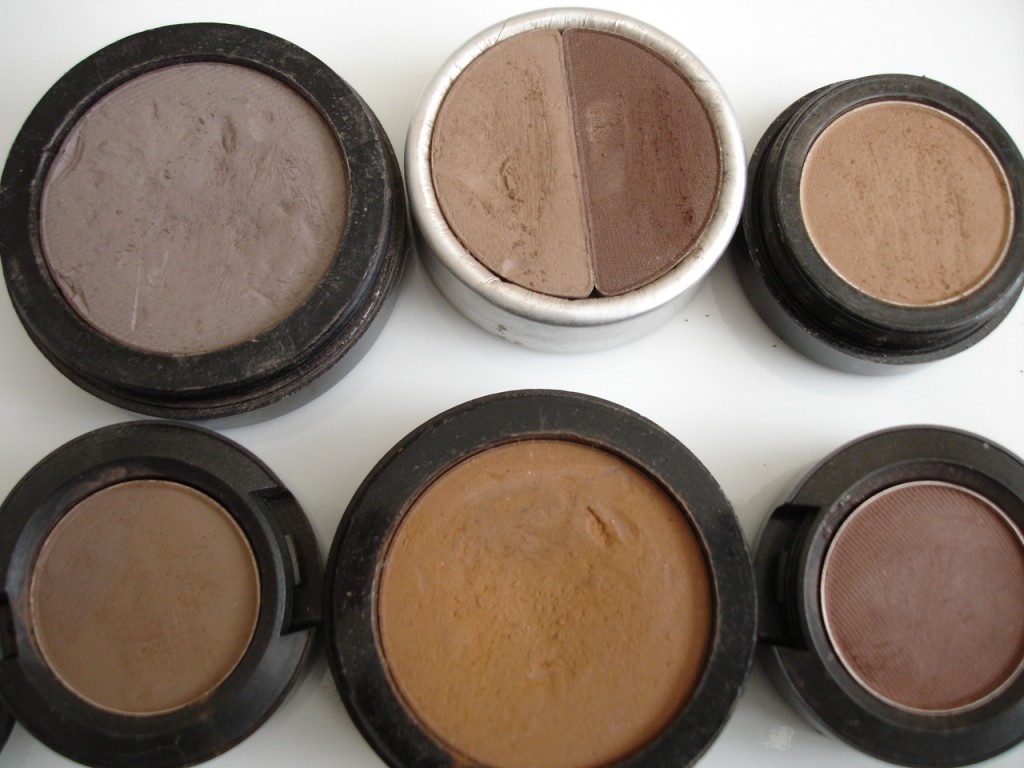 (colors in pictures include Bobbi Brown -slate,  Stila- brow set 1, Mac- charcoal brown, Bobbi Brown- camel, Jane -rock star, and Mac- Brun)  Bobbi Brown- taupe is not showing, my favorite.
Haircolor        Makeup Color
Blond                      Gray(Bobbi Brown Slate) or Light brown(Jane rock star)
Red                          Lt Red Brown(Bobbi Brown Camel) or  Warm  Brown(Mac Brun)
Brunnette             Medium Brown(Bobbi Brown taupe or Mac Charcoal Brown)
Black                      Medium Brown or Dark Brown , never black(Mac Brun)
Gray                        Gray(Bobbi Brown Slate)
*This is just a general guide to follow, I suggest going out and experimenting with colors, to see what works best for you.
Color Swatches on my hand  below: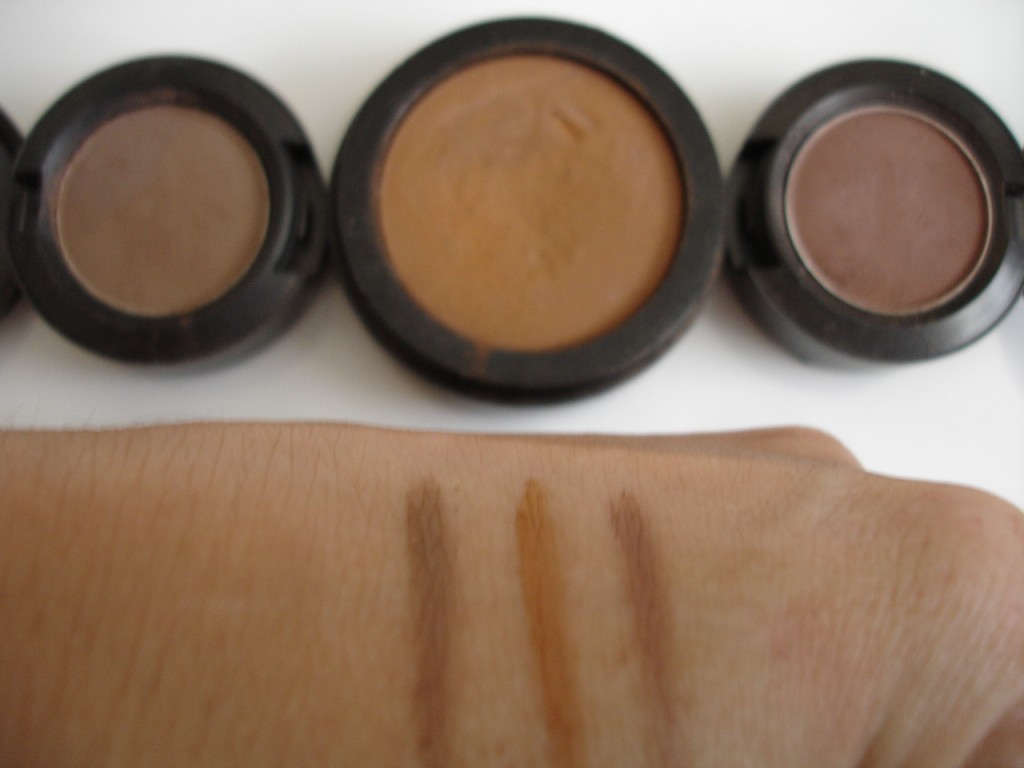 (Mac Charcoal Brown, Bobbi Brown Camel, Mac Brun)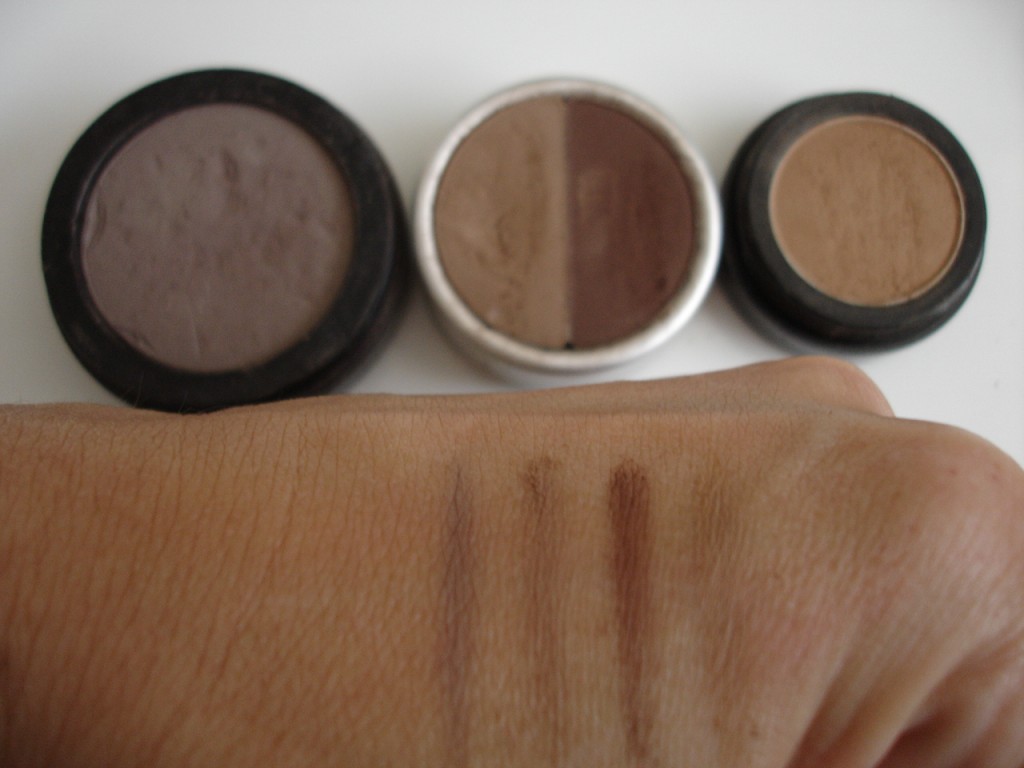 (Bobbi Brown Slate, Stila Brow Set, Jane Rock Star)