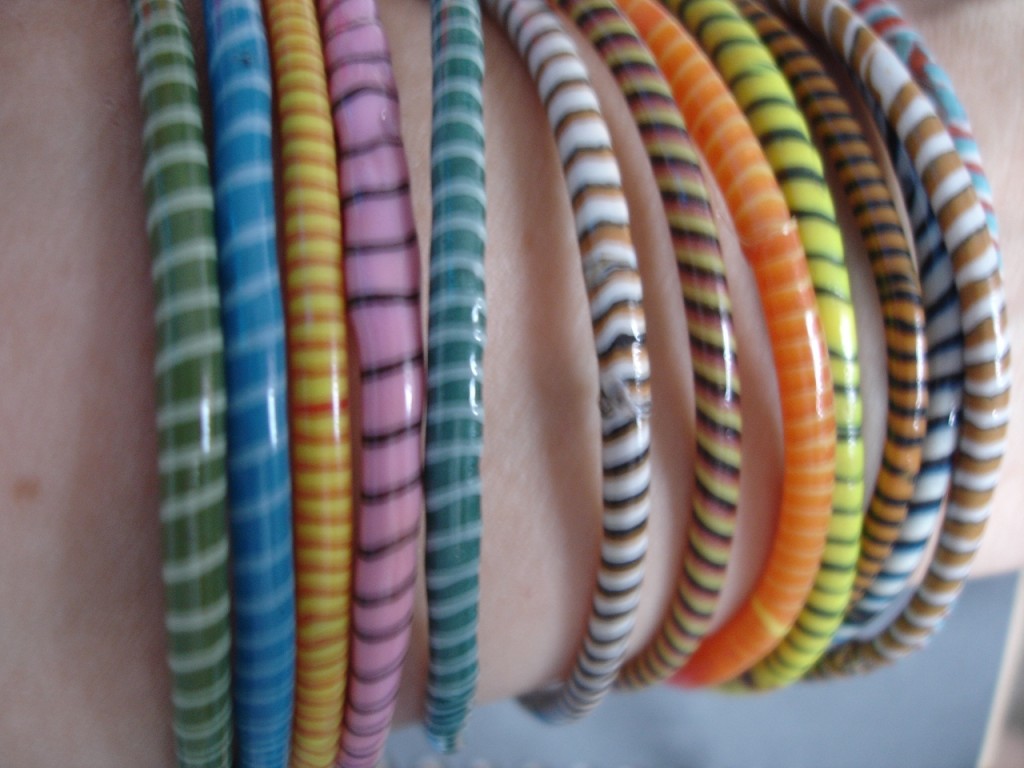 I love these new bracelets!  They're  fun and colorful, light on your arm, you can wear them in the shower..waterproof and I especially love what they stand for.  African women supporting themselves and the villages that they live in.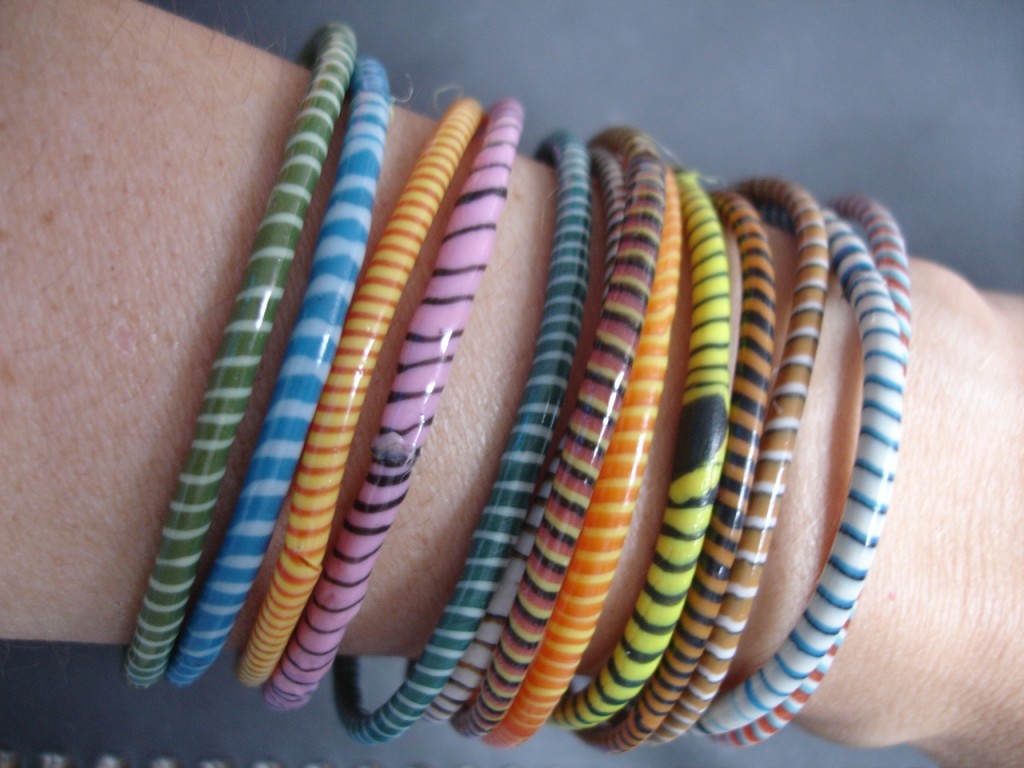 Recycled Rubber Bracelets supporting women and children in West Africa 6 Bracelets purchased= one day's care for a child at this center (L'Empire des Enfants) for homeless children in Dakar, Senegal.
It sold in sets of 18 for $28.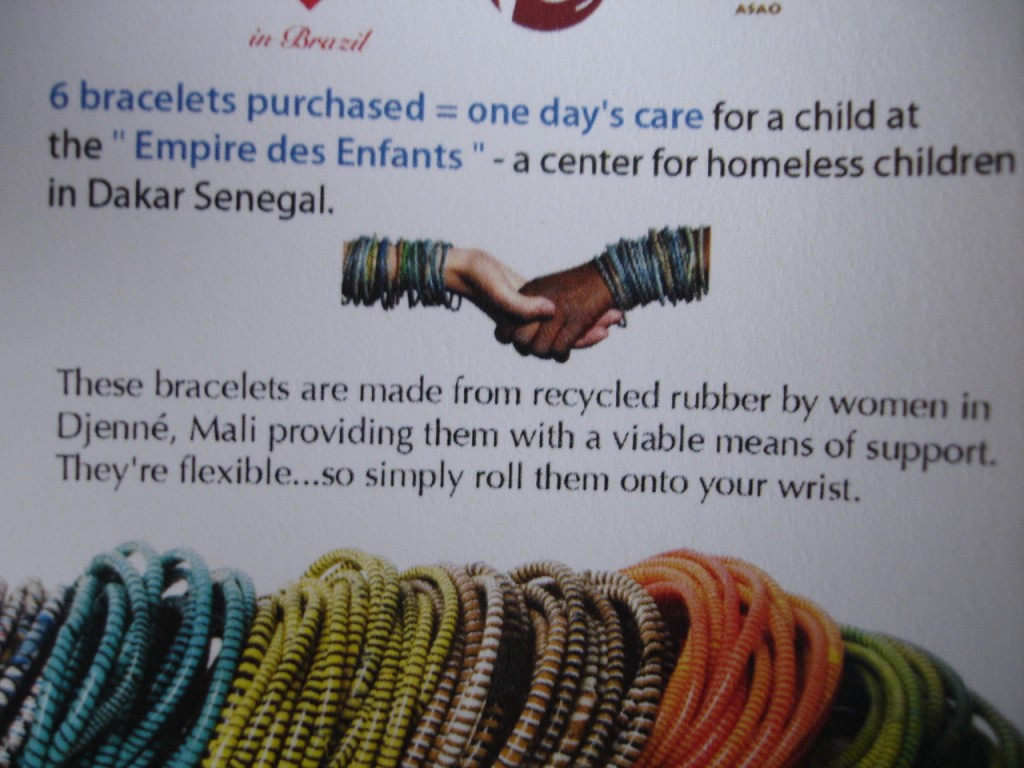 On this website there are many different causes or people you can help.
http://www.madewithloveproject.com/
Created by Mary Jane Marcasiano, MADE WITH LOVE is a global initiative dedicated to raising funds and awareness for NGOs aiding women and children in need through the production and sale of products that provide a fair income for women in Brazil, Africa and Haiti.
L'Empire des Enfants founded by A.S.A.O, is a center for homeless children from the streets of Dakar, Senegal, providing them with shelter, meals, education and training programs as well as working with local organizations to return the children to their families.