Maybelline Baby Lips Lip Balms
Great for Summer… light weight, tinted lip balms with sun protection!
These babies are a definite must-have for summer.  If you've haven't heard about Maybelline Baby lips tinted lip balms, then you've been literally living under a rock with very bad lips!
It's a moisturizing lip balm with a spf 20 sunscreen, which is suprisingly kind of rare…the spf.  They claim that they are clinically proven to improve lip dryness, lip texture and improve how supple your lips look after four weeks of use.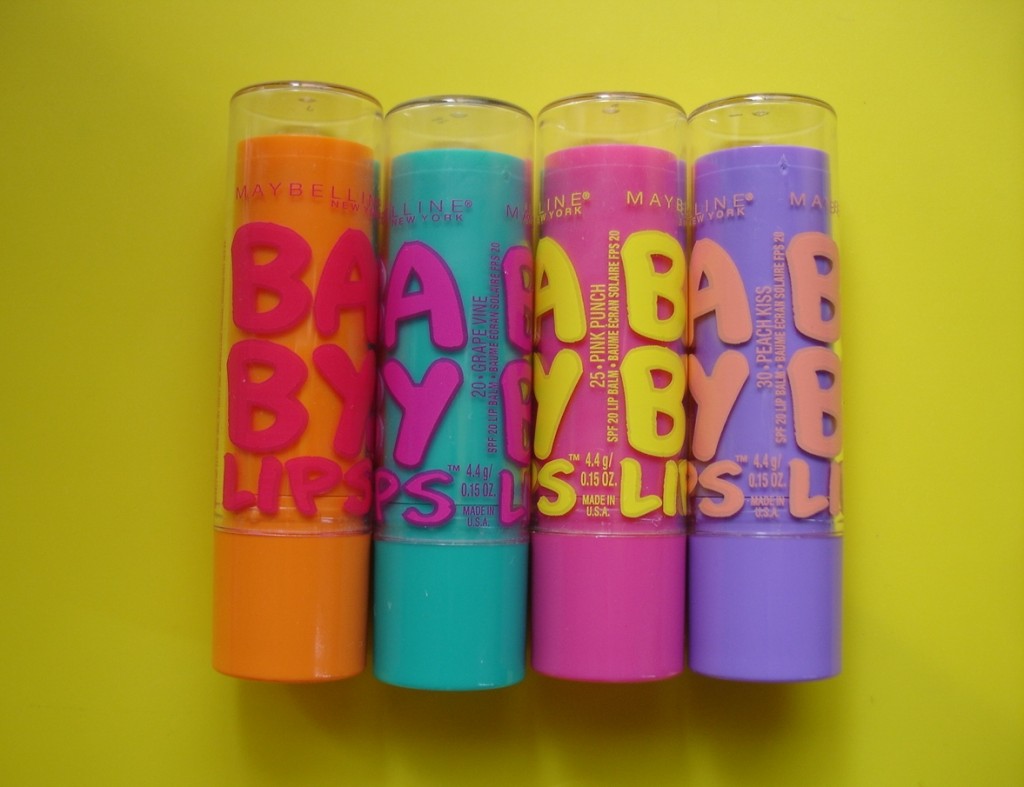 It comes in 6 shades total, 4 tinted (peach kiss, pink punch, grape vine, & cherry me) and  2 w/o tint (quenched and peppermint). They are also all nicely scented!  So yummy!
Shown below: Cherry Me, Grape Vine, Pink Punch & Peach Kiss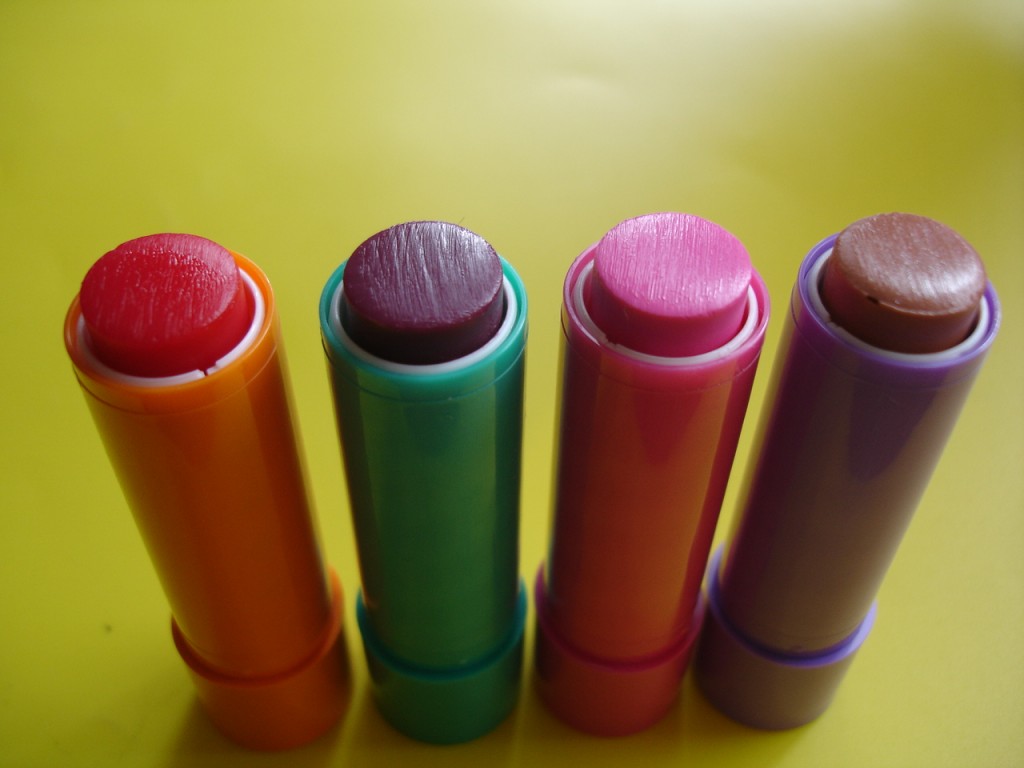 Maybelline Baby Lips Swatches On Arm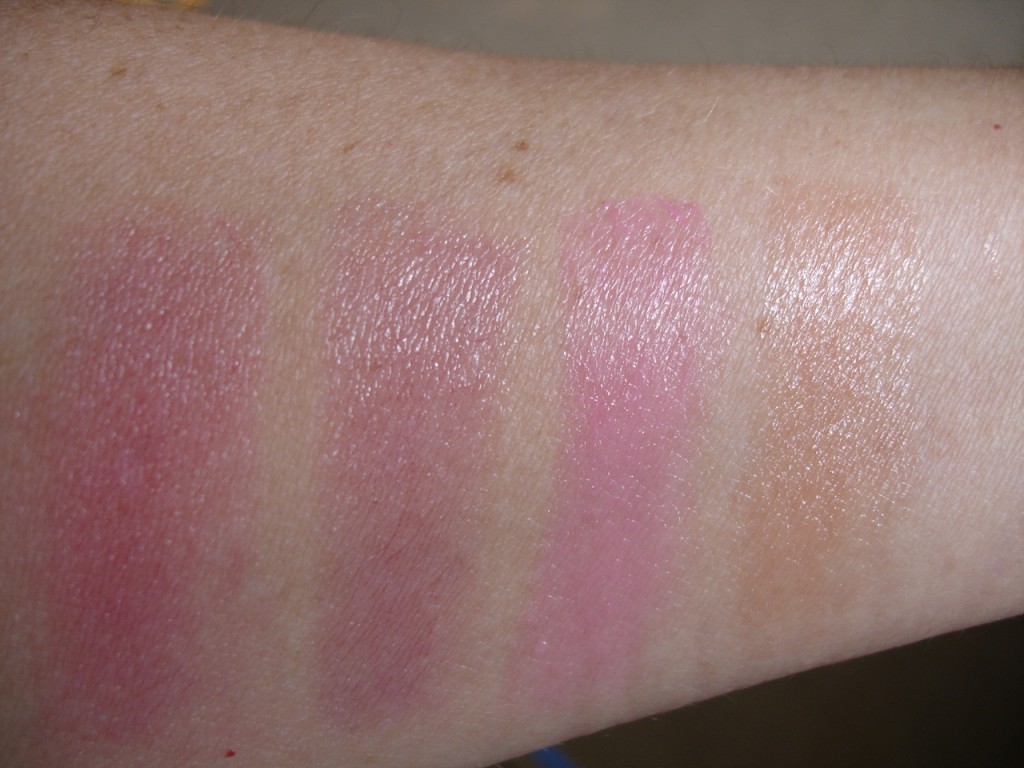 Cherry Me, Grape Vine, Pink Punch & Peach Kiss
 Maybelline Baby Lips On Lips
(Pictures below are….top without flash & bottom with flash)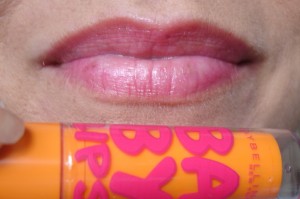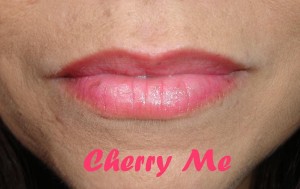 ***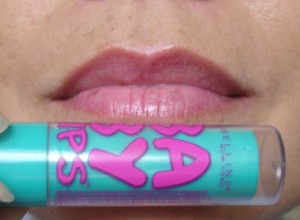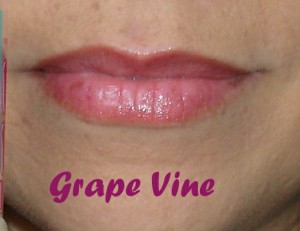 ***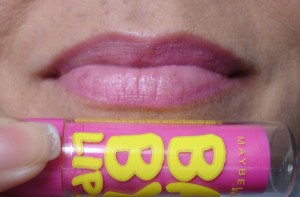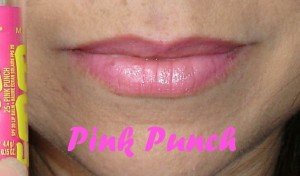 ***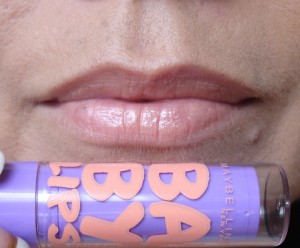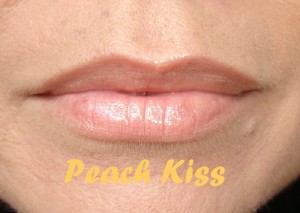 Maybelline Lip Balms not featured above…Peppermint and Quenched.  These are not tinted.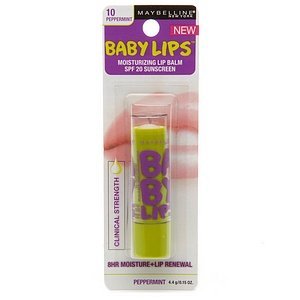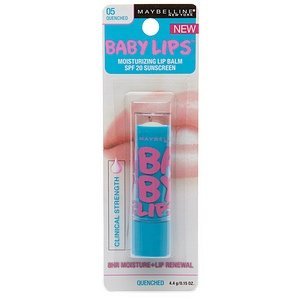 Maybelline products can be found in most drug stores……but finding Maybelline Babylips can be harder than first thought. So, if you see them and want to try them…grab them right away. They're about $3 dollars each.  The lady at the drugstore said, they just can't keep up with the demand for this product.
They're light and just enough, not waxy and they give me just enough color for those days that I don't feel like wearing a lipstick.  And they really do help with dry lips when applied daily and not to forget the best feature which is the sun protection factor of 20.  All around awesome product, I can see why they are so popular.