Piano Keys & Music Notes….French Manicure
Using my Konad Stamper Set and Konad Stamping Plate #m73….here is the nail look that I came up with.  I must say it was not easy to do.  It was hard lining up the keys and the notes to come out straight on the french white tips.  It took practice, trial and error.  Although it was tough to work with, I really like the outcome.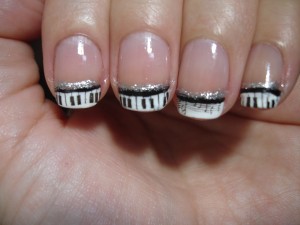 This is the Konad Stamper Set and the Konad Stamping Plate I used, Stamp Plate #m73.
These are the polishes I used..I did forget to add in the Wet n Wild Black I used for the stamping.  From L to R…Sally Hansen No Chip Top Coat, Wet n Wild White, Kiss Nail Art Paint in Silver Glitter, Kiss Nail Art Paint in Black.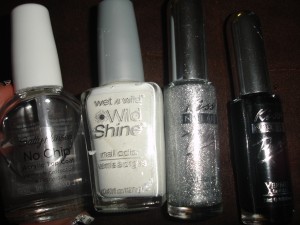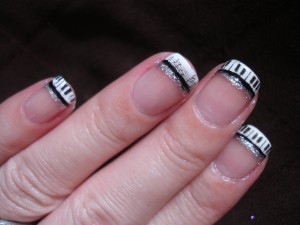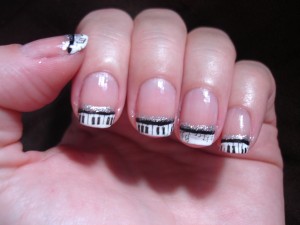 Piano Keys & Music Notes Video