Sigma Travel Kit Nice in Pink Brush Set Review, Photos
Sigma Travel Kit Nice in Pink Brush Set
Sigma Travel Kit Nice in Pink Brush Set Includes
Large Powder Brush-to set foundation makeup
Duo Fibre-to apply liquid foundation creating a airbrushed finish
Large Angled Contour Brush- to apply blush or contour powder
Eye Shading-to apply eyeshadow color, loose or pressed
Concealer Brush-to conceal around eyes, conceal blemishes or scars
Tapered Blending Brush-to blend eyeshadow color
Pencil Brush-application of color to crease, smudger for eyeliner or small shading
The Powder, blush and foundation brushes are 5 inches
The eyes and concealer brushes are 4 inches
The carrying case is 7 x 4 inches
As a free gift, you get the foundation brush with a purchase  of $30 or more(please check on current deals)
It's nice to have the Sigma Travel Kit Nice in Pink Brush Set for your travels or just to carry in your purse to work for any touch ups.  It comes in a nice case in a size that is not too big to go in any purse.  It's professional quality and easy to use with the shorter handle.  Sometimes the longer handle can get in my way, the professional-longer handles.
It was packaged so nicely!
The Sigma Travel Kit Nice in Pink Brush Set is a good investment.  It can last a lifetime if you take care of them properly.  Wash them regularly with gentle liquid soap or shampoo.  Then lay them flat to dry.  Laying them flat keeps the water from going down into the bristles, loosening the britles.  So this step is very important.  Deep cleaning is also important, it keeps bacteria and dust that builds up in the brushes from going on your face and causing skin breakouts.
Sigma Beauty recommends washing your brushes prior to its first use.  Being careful not to wet the wood handle and getting water under the metal section.  When brushes are wet, reshape the bristles and lay them flat until completely dry.  A deep cleaning is recommended once a week.  Daily spot cleaning can be done with a brush cleaner spray and wiped down after with tissue paper.  They recommend using a brush cleaner or a mild baby shampoo to clean your brushes.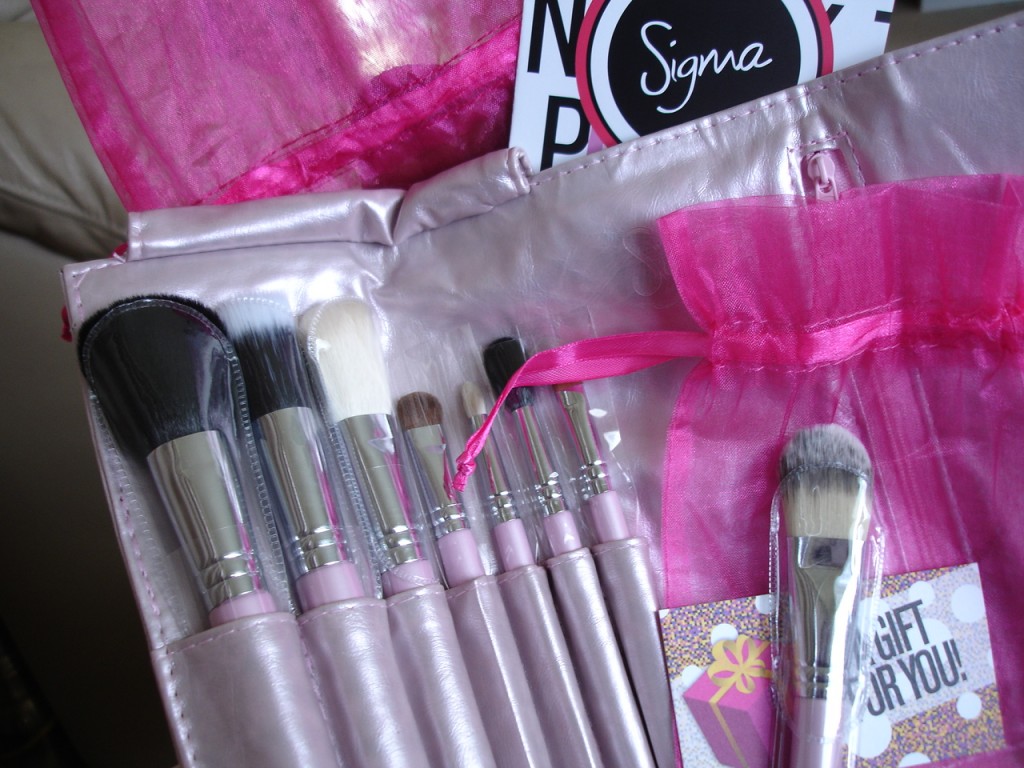 This particular set comes with the 7 brushes from the powder brush, the foundation fibre duo brush, angled blush brush, a eye shadow brush, and eyeshadow blender brush, a concealer brush and a pencil brush for smudging.  And a free gift, which is a foundation flat brush, which one my favorites.
The cost of Sigma Travel Kit Nice in Pink Brush Set is $49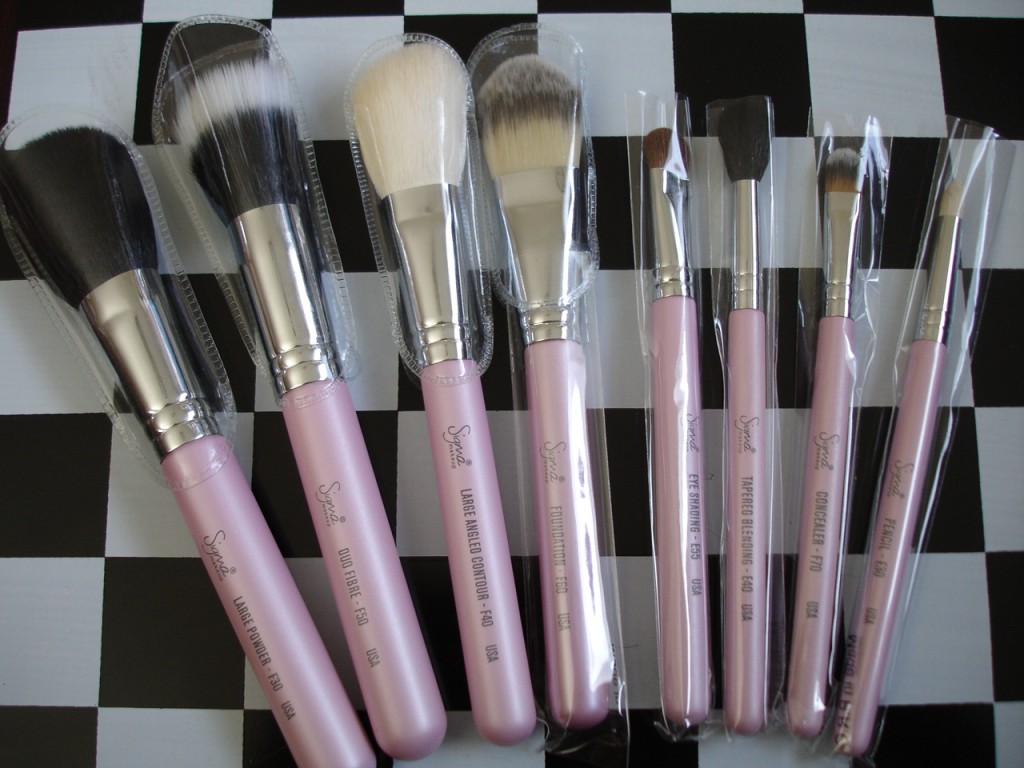 Find more Girl Accessories Online….