Yes, I am a fan of the Twilight Saga book series and movies.  In celebration or should I say anticipation of the next Twilight movie that is coming out, I  decided to do a Twilight themed nail art.  I thoroughly enjoyed the books and also adored the moives so far.  I have to say,  if you haven't read the books, you cannot thoroughly enjoy or even understand everything!  I hope you like my Twilight Nails!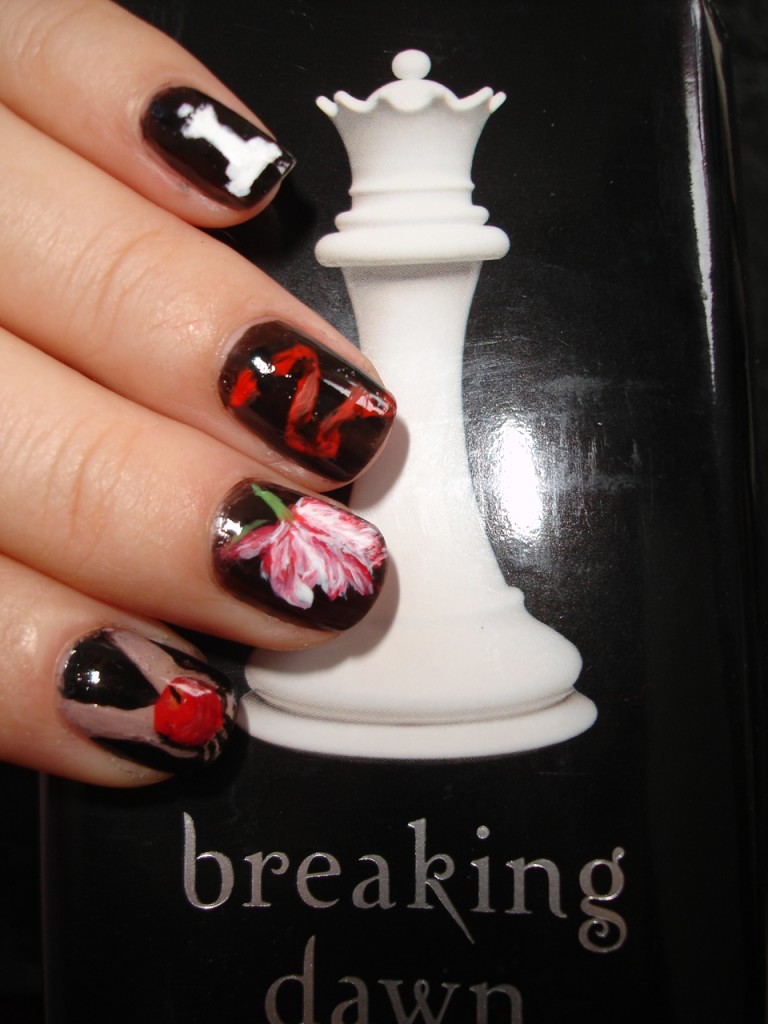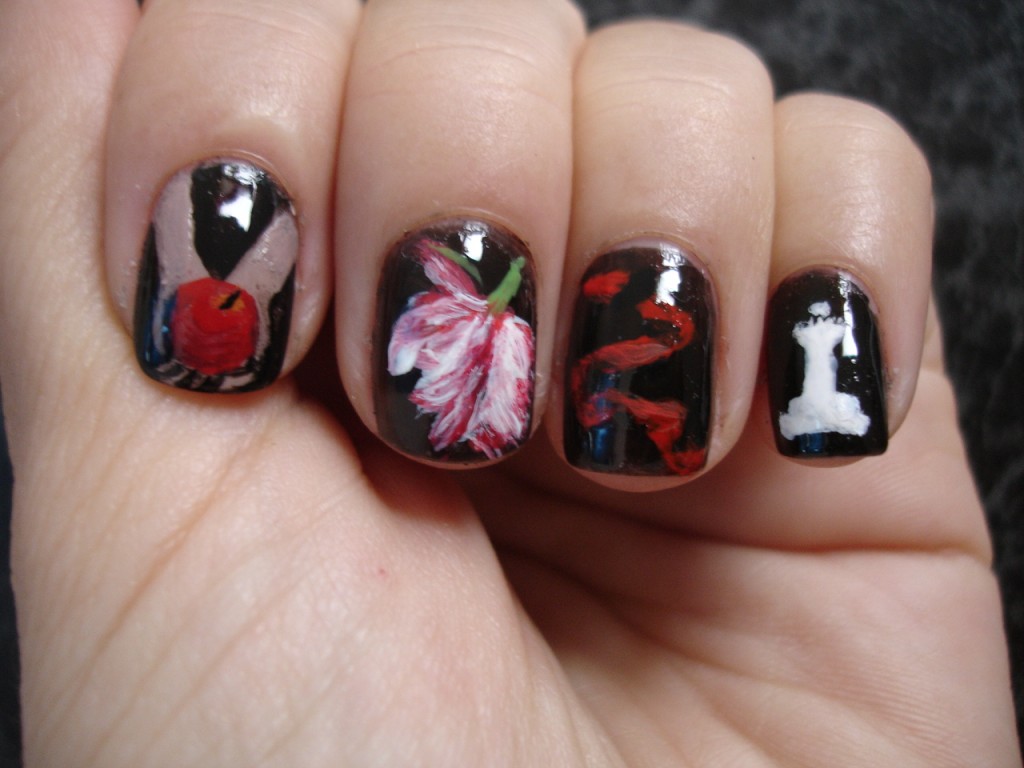 Twilight-The apple in hands represents Bella as the forbidden fruit thus forbidden love.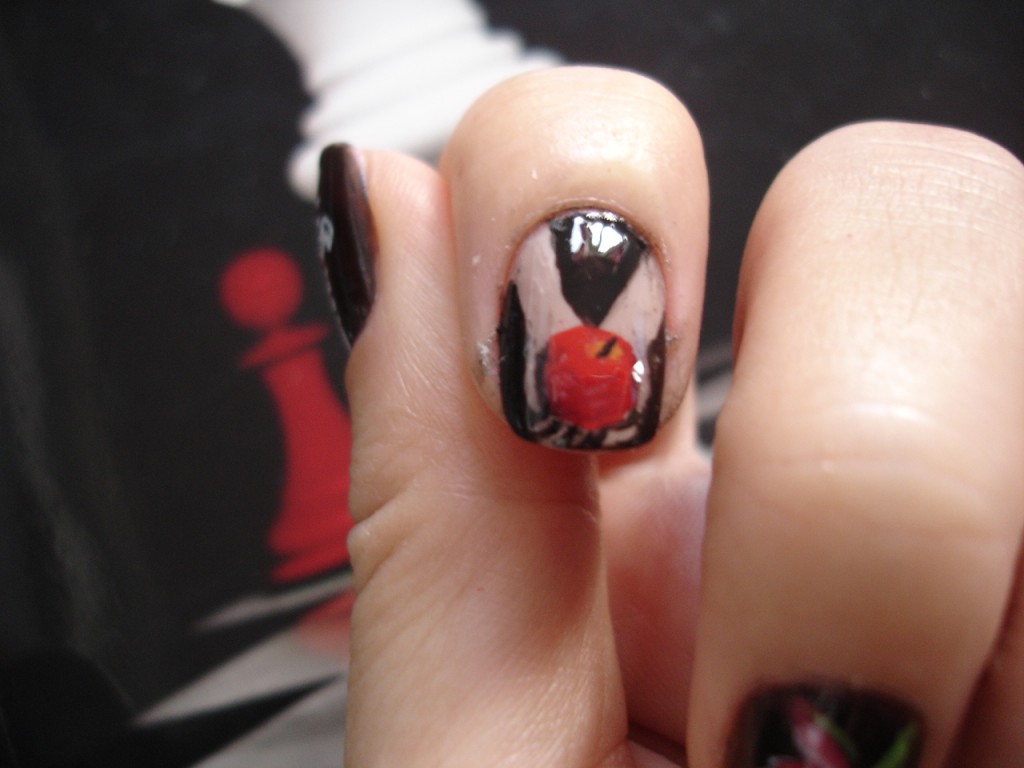 New Moon-ruffled tulip (no explanation) Stephenie Meyer says she had no say in this pic.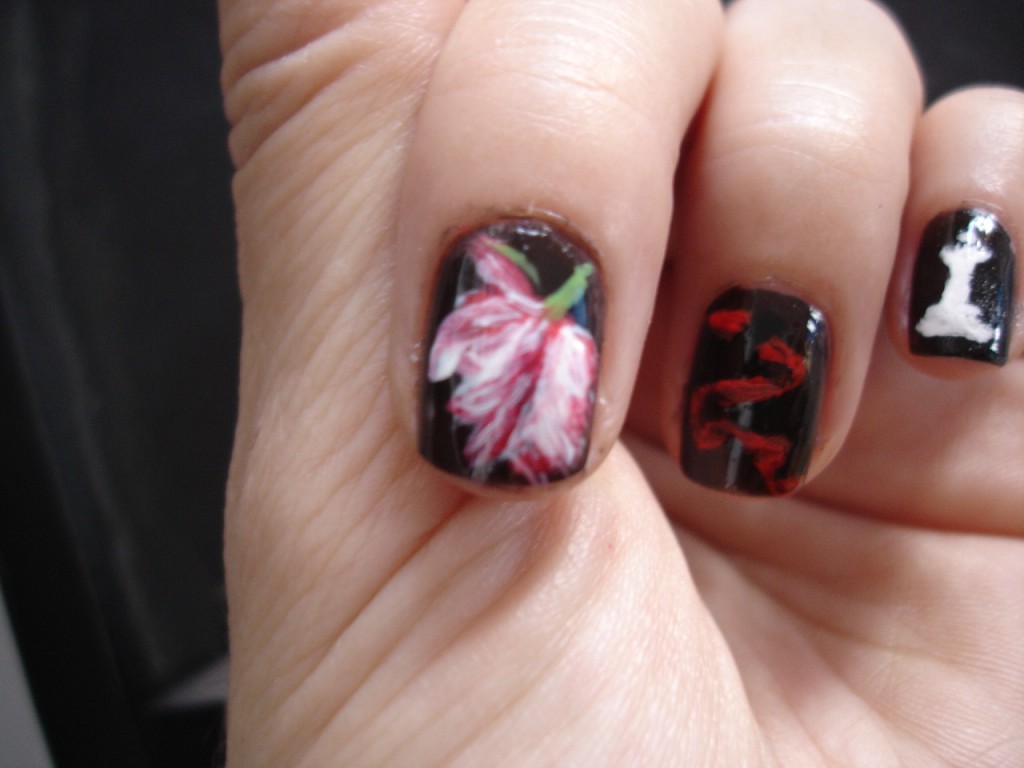 Eclipse-ribbon means breaking ties or Bella torn between Edward and Jacob.

Breaking Dawn-picture of a queen chess piece, representing Bella..once a weak pawn, now a strong Queen in the whole game.

Twilight Nails Tutorial Video