MAKEUP
Makeup
Makeup is  a part of girl accessories that we cannot live without.  At a very young age, I was very curious about makeup.  I'd read all the beauty magazines I could get my hands on.  I would sneak into my mother's makeup and try her lipstick and her eyeliner, just about everything.   I soon got my own makeup and I was in heaven.  Makeup to me at that time was the meaning of being beautiful.  I felt beautiful wearing it and It gave me confidence. It made me feel important, I was finally a woman.  To a girl at age 11 or 12, it was a big deal.
The proper makeup along with knowing  how to apply it  can determine the look of your desired outcome.  Proper tools  and education always make any job easier.  If you're a beginner,  a makeup brush set is a great place to start, add a good informative book  on makeup, my favorite the Bobbi Brown Beauty book and start practicing.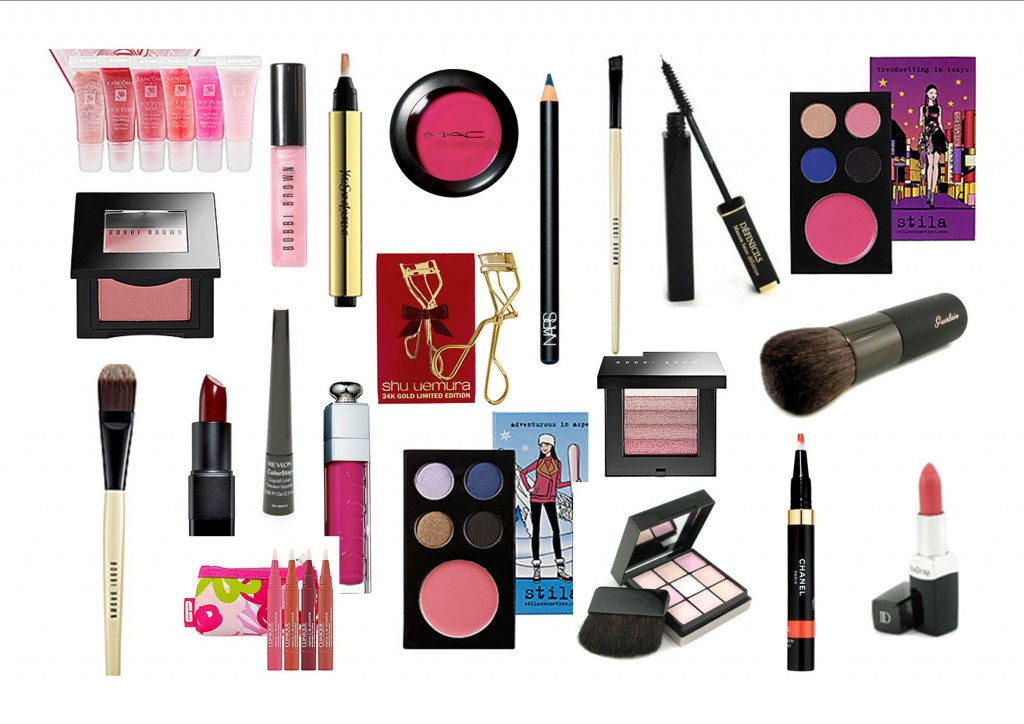 Finding the proper makeup and tools that works for you is important.  This process takes trial and error.  Experimenting can be expensive, so educate yourself beforehand.  I believe nowadays, you can return products if you have a receipt for them.  Drugstore makeup are especially harder to buy because a lot of them do not make available a tester to try on before you buy.  In department stores always use the experts available and the testers as well.  You can also ask for a sample of a product or a makeup lesson at the counter.
In finding your makeup style or look, you can't change how you look, you just want to enahnce it.  Makeup does not work miracles, makeup is also not a mask you put on to cover your face.  Work with what you have, your flaws and all.  Pick out your best features and  focus your attention on them to accentuate, which in turn will de-empasize the bad ones. 
Types of Makeup Accessories
Makeup is basically used on the face.  There is face makeup, which includes foundation, concealer, powder, blush and bronzer.  Next, there is eye makeup which is eyeshadow, eyeliner, mascara, and eyebrow makeup. Then there is lip makeup which includes lip balm, lipstick, lip liner and lip glosses. 
Find out more about girl accessories  here…
Makeup Accessories Trends online….
MAC Foundations Review, Photos
Sephora Colorista Custom Makeup Palette Review, Photos 
Estee Lauder Double Wear Stay in Place Makeup Review
Sigma Travel Kit Nice in Pink Brush Set Reveiw, Photos
L'oreal Lineur Intense Liquid Eyeliner